written by Neelam Dutta and Hassan Zia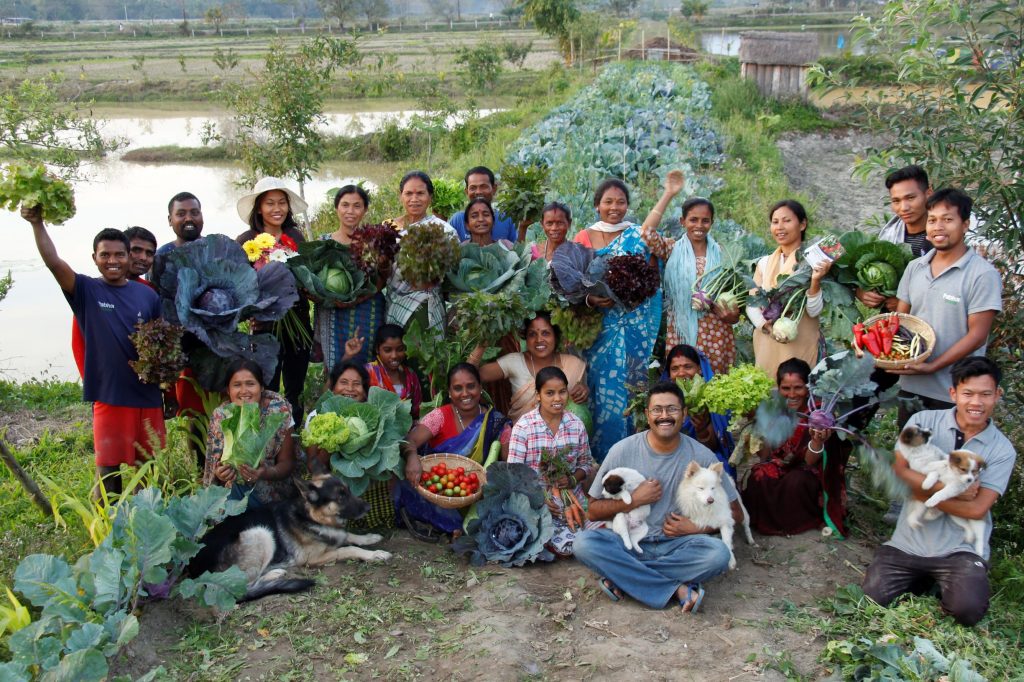 I hail from a small village in Assam, North-East India peacefully sitting not far from the foothills of the mighty Himalayas. Most people in the village are farmers and depend on agriculture for a living. I have always loved the vibe in my village where I would see farmers working passionately under the scorching heat. The region has always been known for the pioneers of organic farming and embracing diversity in cultivated crops.
However, since the implications of the green revolution have also reached my village, things have changed and unfortunately not for the good. One of the families' tradition in the village used to be the preservation of their own seeds. Families used to have their seed storages and did their own seed propagation. However, later the farmers switched to subsidized seeds from the big seed companies to increase yields and profit. The trend of monoculture spread fast and crop diversity is decreasing exponentially ever since. Furthermore, the multinational seed corporations continue selling non-reproducible hybrid seeds, chemical fertilizers, and pesticides to the farmers with high profit margins and have forced many farmers to either go out of business or take high interests. The monopoly of big seed companies has completely rendered the local Indian farmer of its independence.
It was at the beginning of 2015 when I started my dear project, Pabhoi Greens, with the vision to produce organic seeds and offer free trainings on organic seed production to local farmers so to give them a truly sustainable alternative and at the same time make them more independent again. The project has developed a strong footing over the past 5 years. We now have had trials of over 250 different heirloom and reproducible varieties and had four seasons of small-scale seed production and experimental marketing. The farm already trains over 4'000 farmers in sustainable agriculture today, including several women groups in other provinces close to Assam, such as Nagaland or Arunachal Pradesh. The results are promising: the farmers are satisfied, and our initiative has sold a motivating number of seed bags.
However, we are at a stage where we need to broaden the scope of our project. The expansion comes with a cost and this is why we are reaching out to wonderful readers like you who would like to support me bring the change that I had always wanted for the marginalized local farmers in the Indian agriculture sector. If you like our project, you can support us through our Crowdfunding Campaign.
"Neelam Dutta, an alumni of the ETH World Food System Center (WFSC) summer school 2015 has come to Europe several times after the program. Thanks to the opportunities he received, Neelam managed to not only to improve his knowledge concerning seed production but has also built strong and lasting connections with multiple other WFSC summer school alumni. Through these connections, a group of members from different parts of the world came into the idea to help Neelam on the development of the crowdfunding campaign together with Benjamin Bauer from Sativa Rheinau AG."