CCGRID 2019 took place in Larnaca, Cyprus in May and, though reporting on it with a bit of a delay, of course, we could not miss it. Team member Panos Gkikopoulos was there to present our paper, Extensible Declarative Management of Cloud Resources and Providers, at the CROSSCLOUD workshop.
Unfortunately we could only attend the first day of the conference due to ongoing commitments, so most of our perspective will be that of the workshop day.
The venue was quite busy with researchers and students from all parts of the world and thankfully the famed Cyprus weather graced us with a great day.
But onto important part!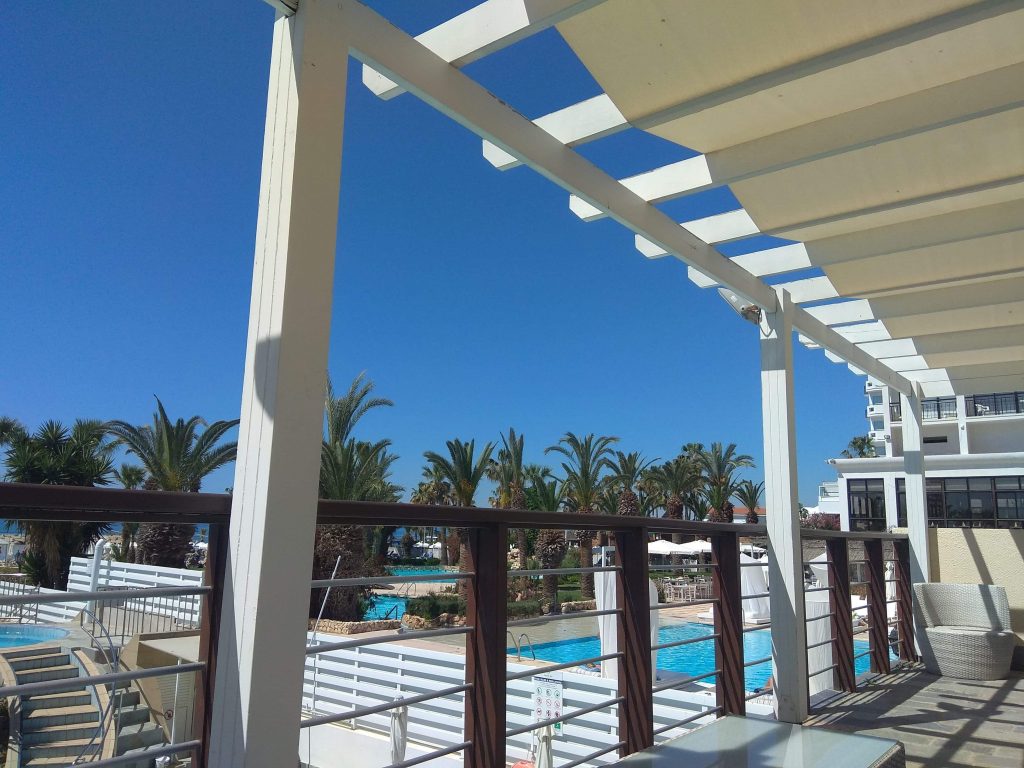 Some great entries to the CROSSCLOUD event this year, starting with the industry talk by 7bulls' Marta Różańska, presenting their MELODIC multicloud deployment platform.
Interesting topics also covered were SLO-driven Brokerage for the cloud by co-organiser Abdessalam Elhabbash, Memory management for Distributed In-Memory systems by Stefan Nothaas, Configurable Cloud Application Security by Kyriakos Kritikos and an insightful study of performance deviations in different providers' IaaS offerings by Yehia Elkhatib.
In our own work, we presented how to combine Kubeless, the Serverless Framework's event gateway and InfluxDB so that typical cloud administration tasks can be automated in an extensible way.
Overall a very interesting day for which we would like to thank both the organizers of CCGRID and CROSSCLOUD for having us, with the promise to get to see more of the conference next time!