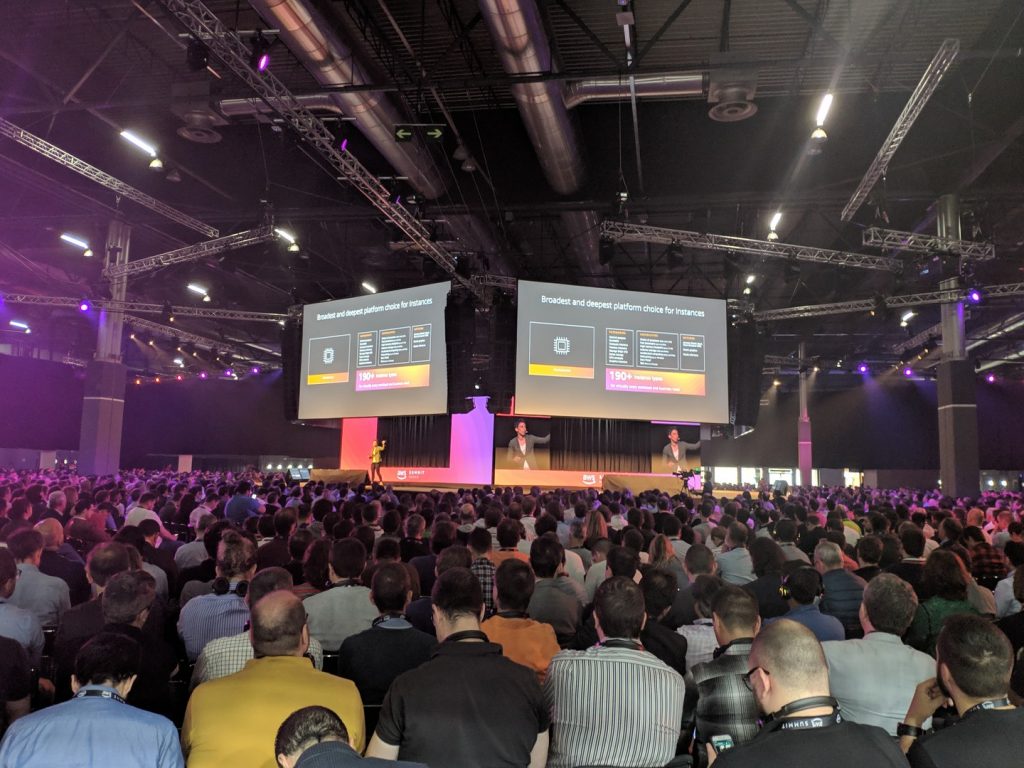 The past May 7th one of the multiple AWS Summit of this 2019 was held at IFEMA in Madrid and, of course, we were there to scout for important technological trends which may see adopters in need of research!
With more than 45 session divided into 7 different tracks, workshops, companies and startups showcases, experts desk, an expo of companies, and more than four thousand attendants, the only word that could properly address its dimension is huge.
With an event of this magnitude the logistics behind it have had to been quite impressive, but as you might imagine the typical problems were completely escalated up (AWS did indeed show us what they are great at!).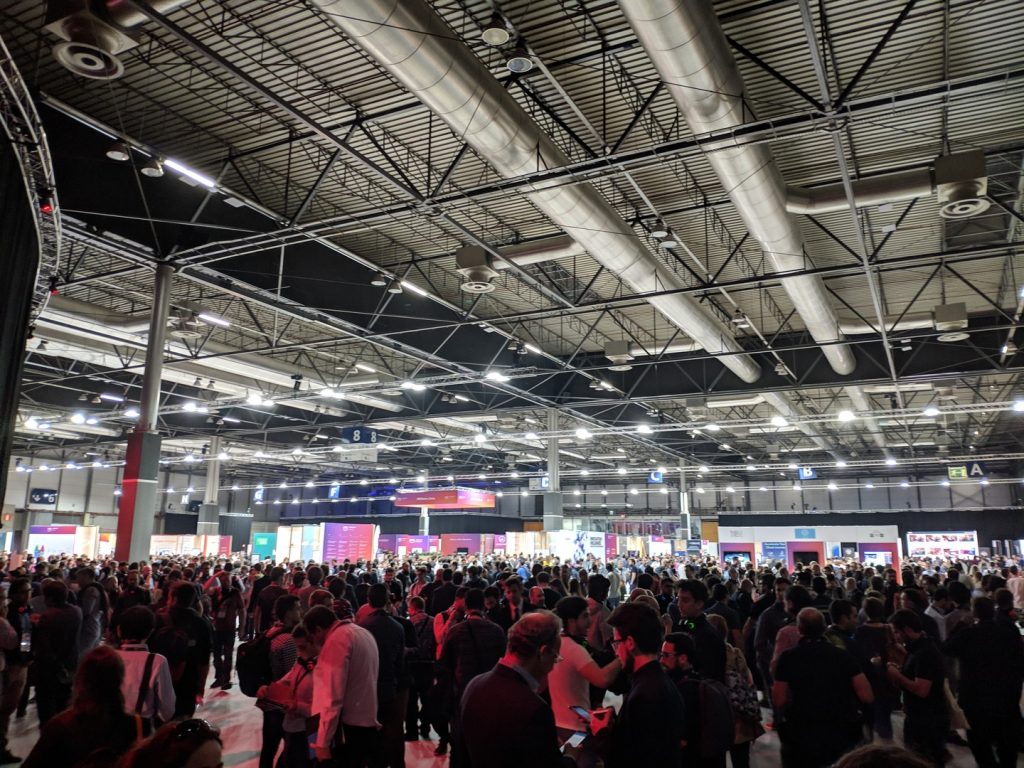 However, not everything was as chaotic and messy as it may look, the use of the space during the sessions in a hexagon was quite interesting and the possibility of jumping between sessions with a touch in the headphones made the place surprisingly quiet considering the amount of people present
Talking about the expo, we had access to 32 companies and consulting groups and a lot of startups. All of them where showcasing their experience, tools and products either face-to-face or via the "Partners Theater" and the "Startup Central".
Is interesting to remark the lack of proper in-depth topics/talks within the sea of "with this tech you can do X, here you have a demo" and "this is our experience with Y service" talks during the event…
Having a track dedicated to innovation, research, and development could be a great improvement for future summits while letting the academia be also a protagonist in the scene.
To sum up, it was an interesting event that offered a huge opportunity for networking between peers as well as with companies from the sector and still has room for some improvement on their talks sessions and space planning for multitudes.