Our SPLab organised a full day workshop on cloud-native applications (see the web page and call for papers of the CNAX 2018) within the IEEE/ACM UCC/BDCAT 2018 umbrella.
The workshop was organised in collaboration with Ivo Krka from Google and also supported by Jorge Cardoso from Huawei. The blending of industry and academic research has always been a key point in cloud-native work which relies heavily on fast-paced innovation.
The workshop had in total two keynotes presentations, four technical talks and two panels sessions (involving the authors and the keynote speaker(s)). While small, this layout gave sufficient room for in-depth discussions around topics which of interest to our CNA research topics. As follows the overall program of CNAX 2018: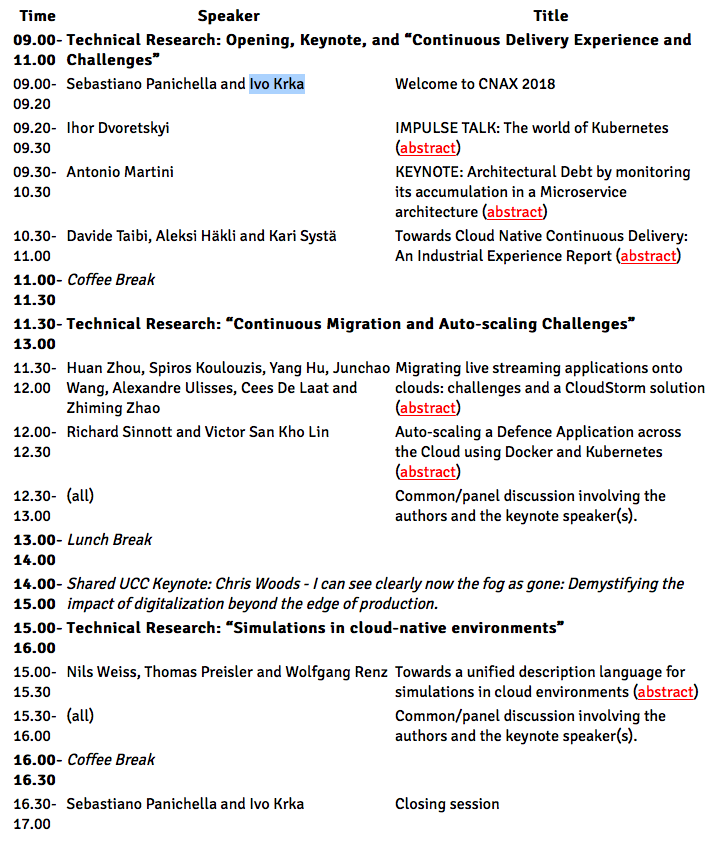 The first keynote by CNCF's Ihor Doretskyi, was the best start for our workshop. He provided insights on the current status of Kubernetes, as well as hints on the next technological direction of "The world of Kubernetes". As follows, some pictures of Ihor discussing relevant trends in the Kubernetes world: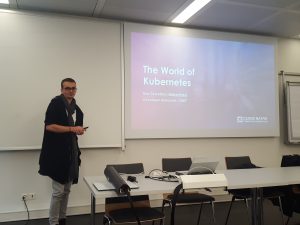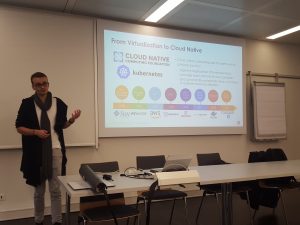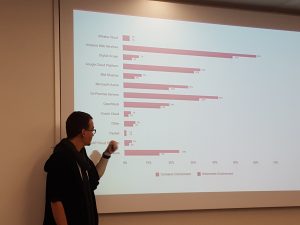 The slides of his presentation are also available at the following link.
A very energetic keynote was presented by Antonio Martini, which provided insights on the relevance and way to enables Architectural Debt by monitoring its accumulation in a Microservice architecture.
As follow, some picture of Antonio Martini discussing relevant problems/challenges concerning the monitoring of architectural technical debt (TD) in microservice architectures: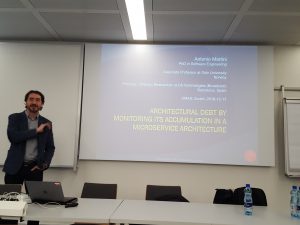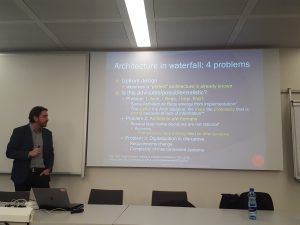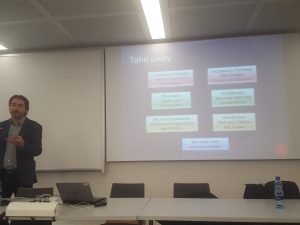 In particular, developers still have problem in measuring/monitoring the increase of TD, which can be manifested in different forms. One interesting finding is that it is difficult for software organization to determine/predict when the level of TD are too high and thus, refactorings (also at level of architecture) are needed.
The slides of his presentation are also available at the following link.
Interesting talks and discussions over the workshop concerned several ongoing challenges of cloud-native applications:
– Towards Cloud Native Continuous Delivery.
– Continuous Migration and Auto-scaling Challenges.
– Simulations in cloud-native environments.
As follows, some pictures of the speakers that presented their work at the workshop and actively participated to the workshop with
interesting research directions: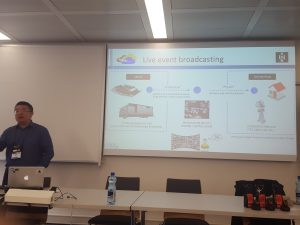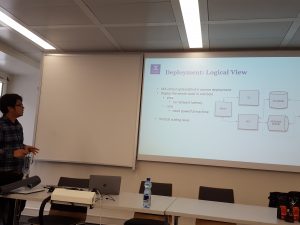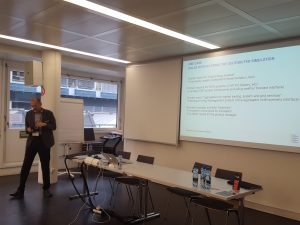 We would like to thank all speakers and workshop attendees for consolidating recent knowledge advances in the interesting technical sessions. Within SPLab, we will as usual reflect on current industry needs and impactful research topics to refine our work on CNA.