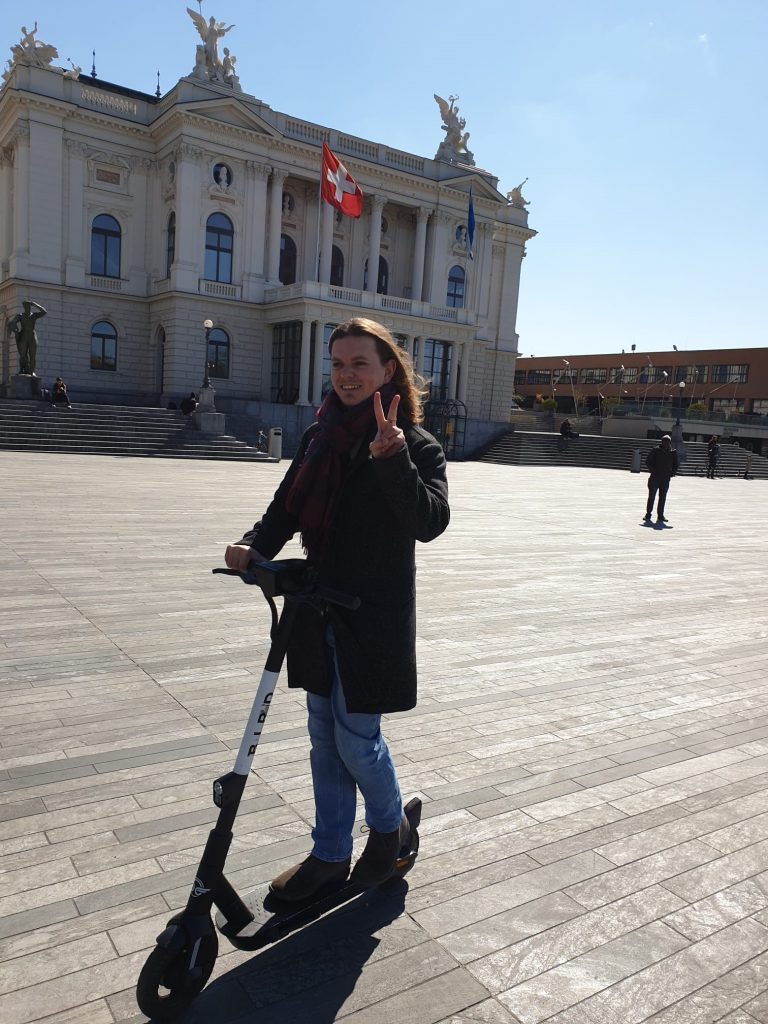 Grüezi and Hello!
My name is Michael Stiebe and I am a proud new member of the Sustainable Mobility research group under the competent guidance of Dr. Andrea Del Duce and Prof. Dr. Maike Scherrer at the Institute of Sustainable Development at ZHAW SoE. I am 26 years old and I was born and raised in the Harz Mountains in the heart of Germany. Apart from my great interest in research and science, my dear passion is music, specifically piano and organ. Since I was 15 years old, I have been working as an organist for many different congregations within the Lutheran-Evangelic State Church of Brunswick.
I hold a master's degree in International Hospitality and Service Management from the University of Stavanger, Norway as well as a master's degree in Risk Analysis and Decision Support from Stockholm University, Sweden. Ever since the beginning of my undergrad studies my interest in human mobility grew constantly to the point that it became one of my core interests, both in a sense of everyday and physical mobility as well as temporary migration.
The latter became the key subject of my master thesis at the University of Stavanger carrying the title: The Transnationalization and Commodification of Care Labor: A Comparative Study on Contemporary Issues in Au Pair Tourism in Norway and Australia with a Strong Focus on Employment Legislation
My master thesis at Stockholm University was concerned with everyday/physical mobility and investigated mobility risks and the perception of such during the ongoing diesel crisis, i.e. increasing numbers of diesel engine restricting policies and diesel driving bans. Its title was: The European Diesel Crisis: An In-Depth Study on Perceived Urban Mobility Risks and Decisions of Diesel Passenger Car Users
My academic journey has led me through four different countries, that is Sweden, Island, Norway, and Australia and is now continuing in beautiful Switzerland where I am contributing my knowledge and skills to the field of mobility research and am learning eagerly from outstanding researchers and excellent coworkers.
As life writes its own stories, I could not have picked any better point in time to start my new job than on April 1st, amidst the corona crisis when the world faced immense changes in mobility behavior. The current situation has demonstrated well how quickly mobility offers, mobility demand, and mobility behavior can change, and it made me acknowledge once again how interesting and vital mobility research is. Working from home has not kept me from getting to know my amazing coworkers. Thankfully, our daily 10 a.m. virtual team coffee break has made it possible to exchange knowledge and to socialize.
After two refreshing months of work at INE, I am already involved in three different research projects, get some further education and programming skills in the ZHAW R-Bootcamp, and receive the chance to work on my Ph.D. research project.
I am looking forward to actively participating in many more interesting research projects, taking on new challenges, as well as continuing my journey at the Institute of Sustainable Development.
Yours truly,
Michael Stiebe