Visit MobINE at SES 2018 conference on Friday, 21th September, in Zurich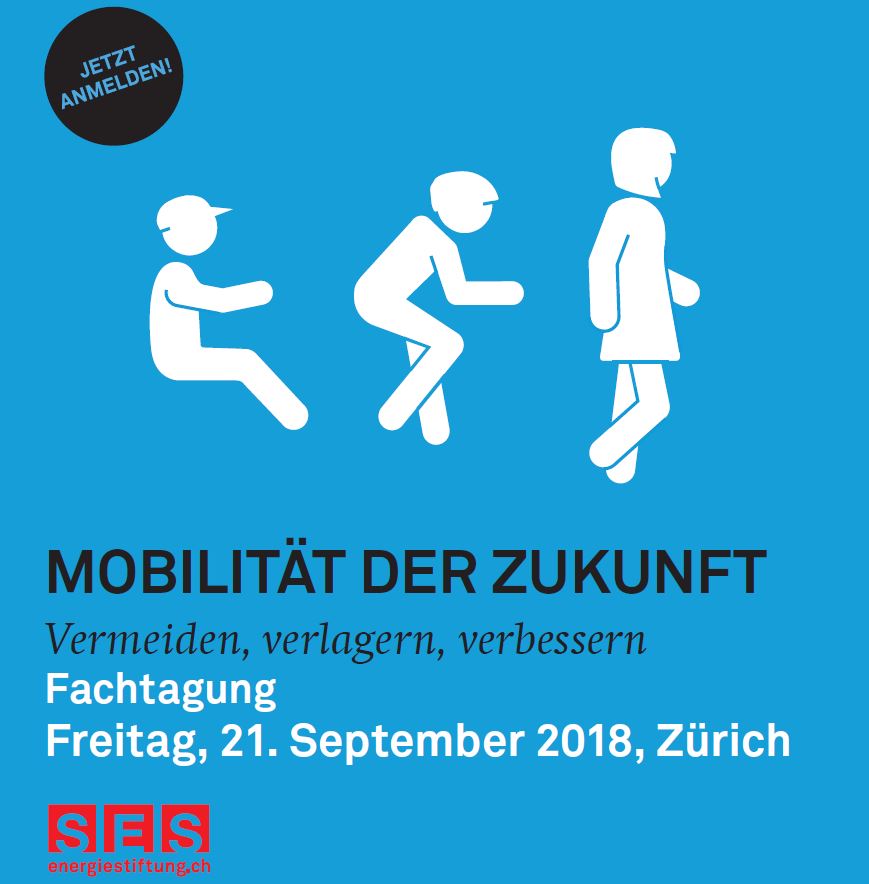 The "future of mobility" seems within reach. Autonomous driving, electric vehicles and smart traffic concepts; great hopes are placed on technological change. But the reality is different. It is not the future that dominates the present picture, but structures of the past: overpowered cars, traffic jams, noise, high CO2 emissions and energy consumption.
Energy policy is transportation policy. The transportation sector is one of the largest energy consumers, responsible for one third of our total energy consumption. It also generates around one third of Switzerland's CO2 emissions. The energy revolution therefore includes a paradigm change in transport. But what instruments and measures are required for this endeavour? Join our journey to find the answers at the SES 2018 conference in Zurich.
The conference will highlight the links between mobility, transport and energy. It provides inputs on how politics and business can promote sustainable mobility behaviour. And it encourages new ways of thinking about how we can start the much-needed change in mobility and transportation.
Dr. Merja Hoppe from MobINE will give a keynote speech on sustainable, multimodal and modern mobility systems. Visit the event and discuss with us. All information and registration is available at https://www.energiestiftung.ch/veranstaltung/fachtagung-2018-mobilitaet-der-zukunft.html