3rd Project meeting in Thessaloniki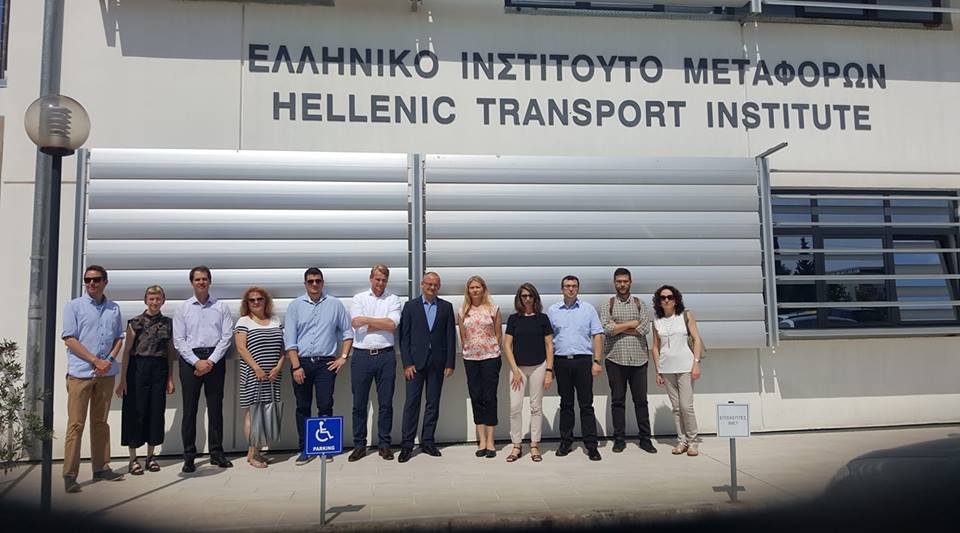 In mid-June, the MobINE participated at the 3rd project meeting of the EU-funded project INTEND (Intentify future transport research needs) at the Hellenic Transport Institute CERTH-HIT in Thessaloniki, Greece.
The main item on the agenda for the first meeting day was to present and discuss the work progress in the different work packages. The MobINE (in the lead for work package 4, paving the way to future: guidelines for a forward looking transport sector), presented their results from the initial desk research on trends and developments in the transport sector as well as first findings from their qualitative interviews with various experts from the european transport sector. Results from the expert interviews will be used further on to create hypotheses concerning the evolutionary development of the transport system. The hypotheses themselves will be validated in a final step with a broad online survey. On the second day of the meeting, the focus lied primarily on the planning of the final event in Belgrade (ICTTE Belgrade 2018) where the INTEND consortium will be one of the keynote speakers.
Now we are looking forward to a busy month of July, at the end of which we will submit our first deliverable that will show, how the transport system could look like in the future.
For more information about INTEND, visit the project Homepage or follow the latest news on Twitter, Facebook or LinkedIn.