The Institute of Embedded Systems (InES) at ZHAW, with great experience in hardware development for NVIDIA computing modules, is now shipping its modular vision system based on high-performance NVIDIA Xavier AGX.
To shorten the time to market, the prototyping system consists of a greatly reduced motherboard that can be equipped with different types of M2-footprint modules to add functions like HDMI in and out, FPD-Link III in and out, USB-c etc.
Due to the modular architecture, the user may configure a personalized system by adding from a choice of different modules. Due to the low complexity and flexibility of the provided interfaces, more custom-made modules can easily be developed.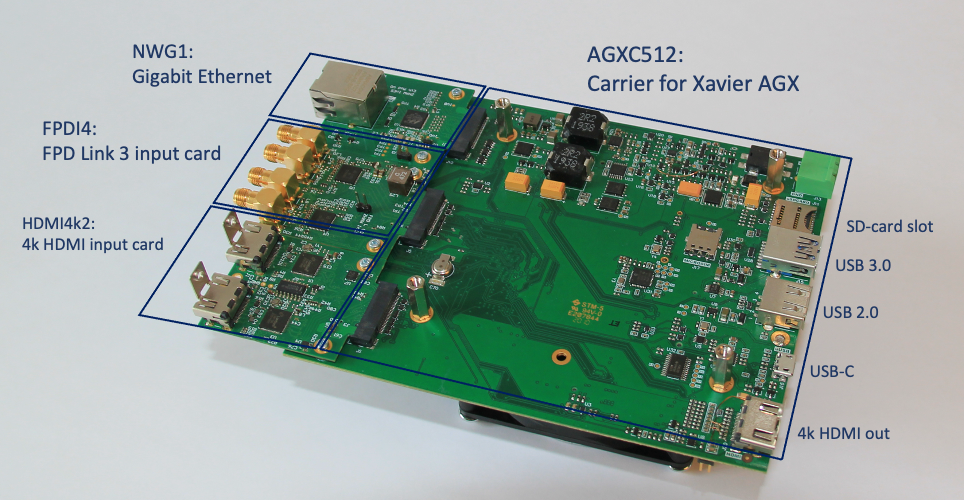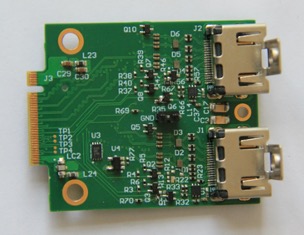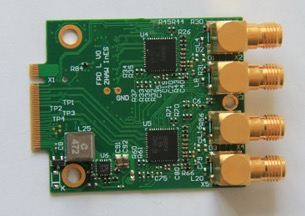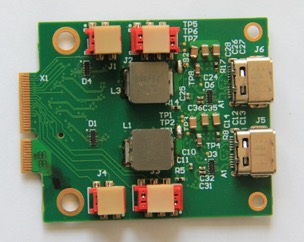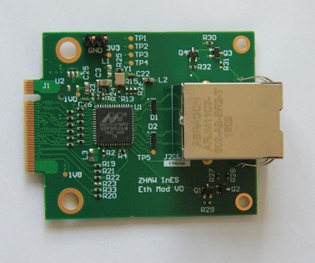 The system consists of a minimal mother board, which only includes the necessary circuitry to startup and program the Xavier.
To keep size and costs low, the main board includes USB 2.0, HDMI and one 16-lane PCIe standard card slot. All other interfaces are provided by nine PCIe M2-footprint sockets which share not only PCIe lines, but also dedicated Xavier-AGX interfaces like MIPI- CSI, USB and I2C. An overview of possible configurations and currently available devices is given in the table below.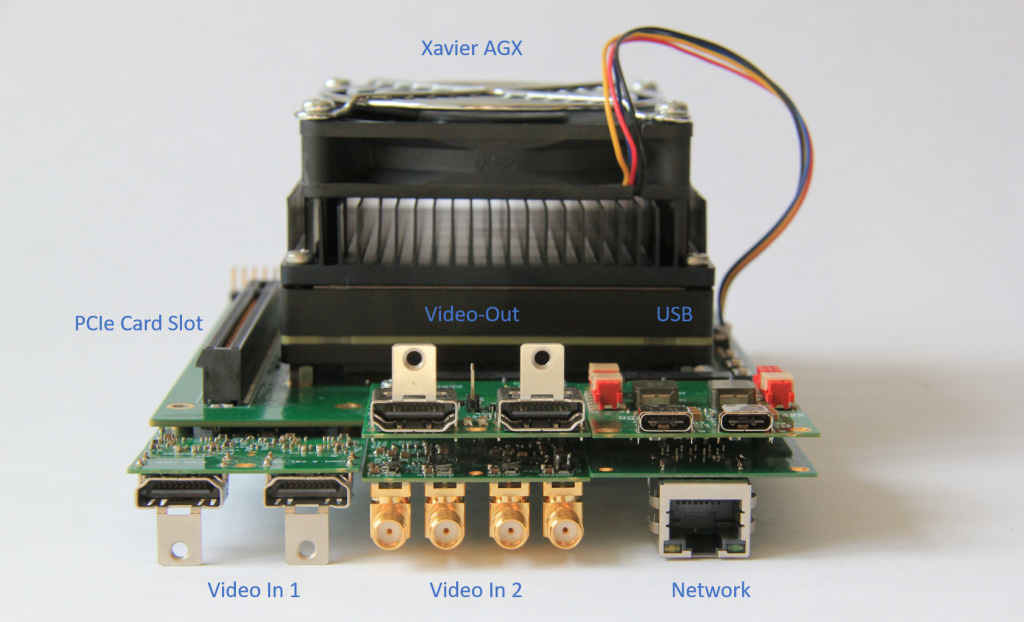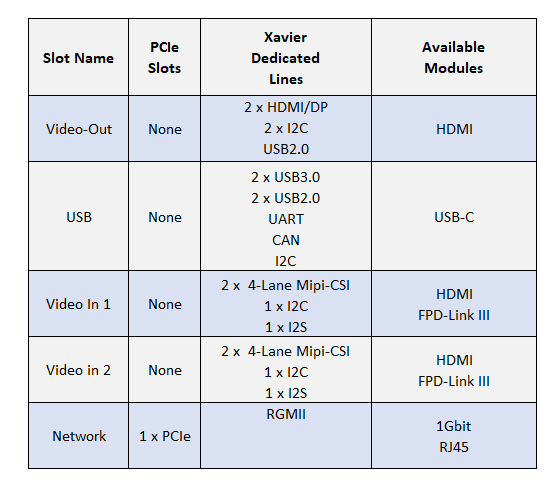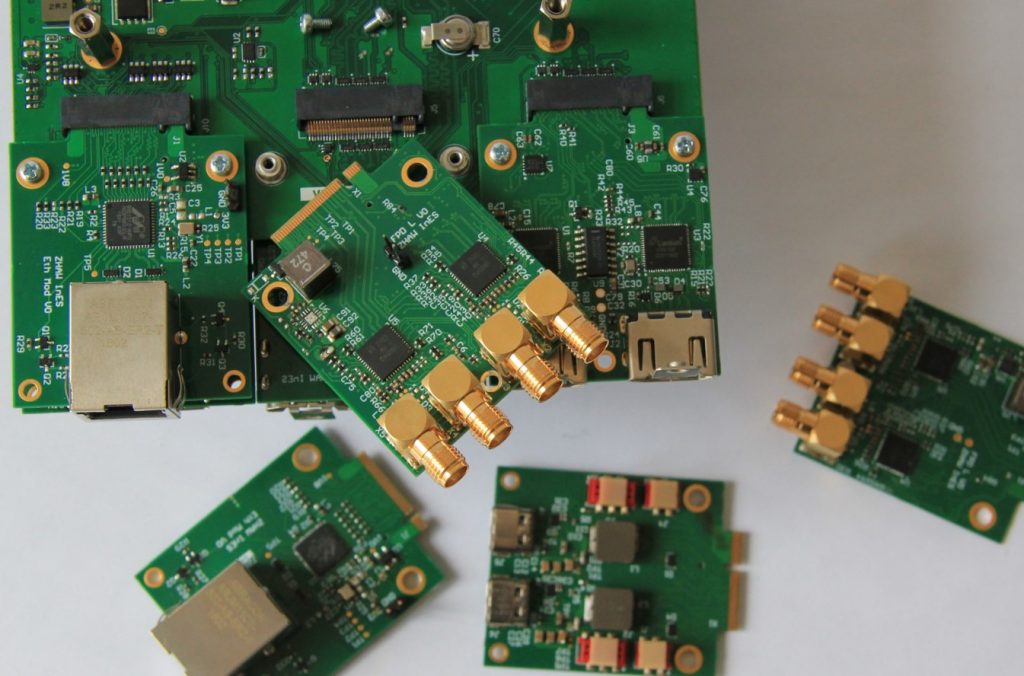 The Video-Out socket provides two HDMI or DisplayPort lines, as well as the required I2C lines. It is also possible to configure one DisplayPort and one HDMI output. This slot also carries USB2.0, if the user wants to implement HD-BaseT.
The USB socket allows two USB interfaces with USB connectors of choice (USB-A-B-C, USB on the go) I2C, CAN-Bus and serial UART are also supported.
Video-In Module 1 and 2 each support 2 CSI ports with 4 lanes or 4 CSI ports with 2 lanes which allows connecting 4k cameras or HDMI to CSI converters
The Network Module allows the connection of 1GBIT Ethernet over RGMII or another PCIe lane for PCIe high speed PHYs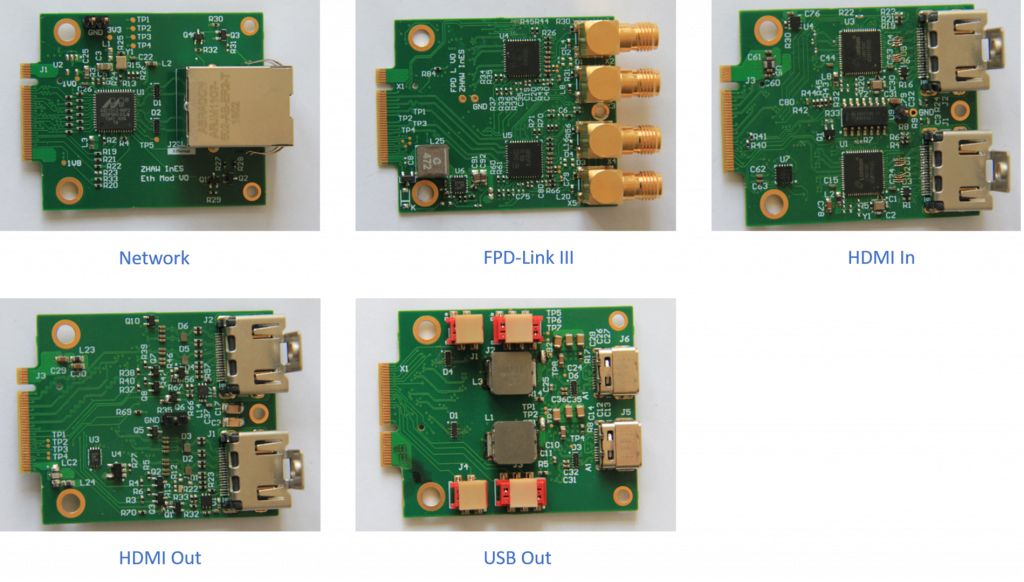 For more information, availability and pricing, please see contacts on the right.