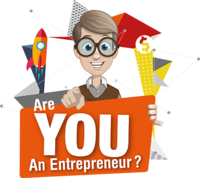 Catch start-up fever with the ZHAW Start-up Challenge! The best student team with the most promising idea will be sent to Virginia USA (August 16 till 22) to compete at the Virginia Tech against international teams for prizes up to $25 000. Besides the fun of diving into a topic and sweating out a business idea, it will cost you nothing!
Paul Sevinç (Co-founder of Doodle) will be our special guest at the two Kick-off events in Winterthur (TODAY! 10th March) and in Wädenswil (12th March).
More information for ZHAW Students: Here.