On the first of July we were invited by Mr Chan who is the facility manager of Galaxy Entertainment. For the transport to Macao we took the speedboat from the harbour in Hong Kong at 10:15 a.m.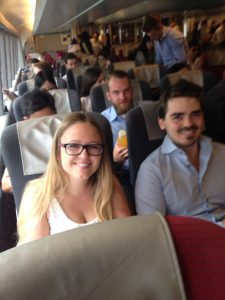 The journey took about one hour and then we were transported by the bus to the Galaxy Casino where we were warmly welcomed by Mr Chan and his team. First of all he showed us the famous and breathtaking diamond show.
After five short presentations about the several departments in the casino which have given us students a brief and extensive understanding of the whole casino, we were divided into two groups. In Mr Chans presentation he mentioned that the Galaxy Casino itself makes more revenue than the whole casinos of Las Vegas together. Furthermore the hotel offers more than 3000 rooms of which 97.5% are averagely booked.
The casino arranged exclusively for us a tour through the casino and its different departments which included the whole heating and chilling system, facility processes, gambling halls and rooms.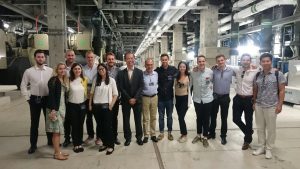 We were honoured that we were even allowed to have a look in the private rooms which were normally only allowed by black and diamond cardholders. Moreover we have to mention that this was the best organized and intensive company visit we experienced on this study field trip so far. At six o´clock in the evening we enjoyed a wide and tasteful selection of food in the restaurant of the resort. We were located in a separate room were we could have a flashback of our tour and having wild discussions on the impression of the casino that we experienced during the day. It stuck out that all students were overwhelmed by the immense facility management that has to be fulfilled in order to keep the customers and other stakeholders satisfied in such a massive casino. According to this matter the students have decided to show and to sing their appreciation in a spontaneous song named "S´Vogellisi". One of our students received even a cake from the casino due to his birthday. After a short but impressively speech of Mr Chan we had the possibility to enjoy the casino as gamblers. Some of the students took this chance and capture the roulette and black jack tables. The others went back to Hong Kong with the speedboat to savour the nightlife of Hong Kong.
Group Hong Kong:
Luca Amann, Stefan Graber, Yannik Ryf, Tim Signer, Kevin Temperli