This Tuesday was everything about Banking. In the morning we took the metro so we could get an impression of the Hongkong rushhour. After a short but intensive ride we arrived at 10am at the International Commercial Center, where Dr. Urs Buchmann and Credit Suisse Hong Kong received us. The offices are situated in the upper part of the ICC tower so we could enjoy an amazing view over the Victoria Harbour and the entire city.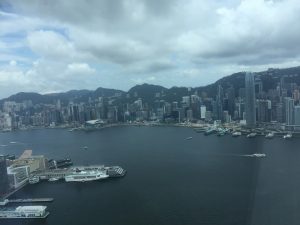 Dr. Buchmann shared some of his asian business experience with us. He spoke about the Chinese / hong kong economy in general and some topics linked to banking. After 2.5 very interesting hours with a lot of questions we had to leave due to our tight schedule. Of to our the second company visit of the day.
At 2 pm KPMG welcomed us together with UBS at their office. After a short welcome with coffee and tea we could listen to three banking related topics. One part directly from UBS and two from the advisory departement of KPMG. Matteo Bernardis started with a comparison between the banking business in China and Switzerland from an UBS perspective. After that James Harte from KPMG gave us an insight into the asian wealth management business. To end up this informative afternoon Simon Topping and Isabel Zisselsberger spoke about the regulatory landscape in China and how this is related to the banking business.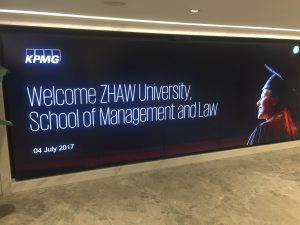 As a perfect finish of this day and our Hongkong stay we headed out for a drink at the Eyebar and could enjoy the impressive city skyline for a last time. As we had to fly to Hanoi on the following day it was time to end the Chinese chapter at least for now. We all got an first impression how challenging it is to do business in this huge country, now we are looking forward to explore another fast developing emerging market.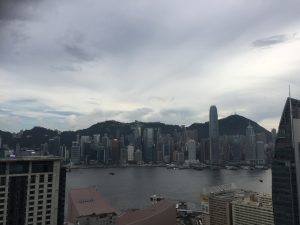 Group Hong Kong:
Luca Amann, Stefan Graber, Yannik Ryf, Tim Signer, Kevin Temperli