We started our day with the trip to Innoway. After a first confusion about the address, we found the right way with a short delay. After a short welcome from a student we went into a room with some fact and figures about Innoway as shown in the picture below.
It was pretty impressive. Innoway is the biggest innovation park in Beijing and a spot where young entrepreneurs meet with investors. Some years ago, Innoway was a street with coffee shops which serve companies with their coffees before it got an hot spot for start-ups. This history is still recognizable. In the first floors are still the coffee shops and on second and further floors are the offices. After the introduction we had the opportunity to test some cool products which are better described by pictures.
After a short lunch in the area of Innoway our next station was Huawei. As soon as we arrived there, we were impressed of the luxurious and huge exhibition hall of the Tec company.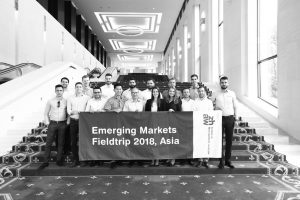 The tour started with a brief introduction in front of a stunning 16k display. The next two hours we got more information about Huawei, their current market position and product. There was no moment of boringness? And if so, you could always be amazed by the building itself.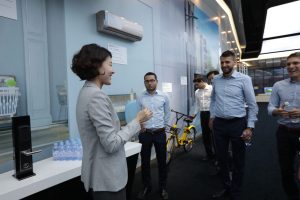 The tour ended if a handover of our present and a warm good bye of the tour guide. Our day program ended with the trip back to the hotel.