Belgium is to beer, what Italy is to pasta, and what Switzerland is to cheese. With over 800 beer brands, the country has a well-established beer culture of its own. The Belgians are incredibly picky when it comes to beer; a personality trait that stems from being wedged in between some of the most beer-savvy countries in the world: Germany, the Netherlands, and France. The country has fought for ages to differentiate itself from its neighbors, and it can be safe to say that they have successfully done so. They have done so well in fact, that UNESCO even added beer to Belgian's representative list of intangible cultural heritage, making it official: Beer is the country's national pride, and this can clearly be seen on the streets of Brussels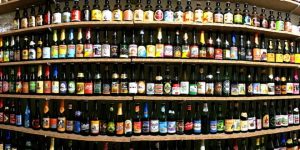 When strolling through the street of Brussels, you almost instantly encounter the various beer brands that the country has to offer. On practically every street corner in the city's center there's some bar that offers you a rich assortment of Belgian beers. The Belgian's national product strongly influences the city's nightlife, which is a booming one to say the least. Brussels has over fifty bars and clubs to literally dance the night away, as the city does not enforce standardized closing hours. Brussels nightlife is a unique experience due to its international flair and endless possibilities. One of the most iconic bars in the city "Delirium Café", has the biggest beer selection in the world, offering over 2,000 different beers; and this is only one of several beer bars that the city holds. However, the one thing that all these bars have in common is that the prices are low, and the beer is Belgian.
On average, the Belgian population consumes 74 liters of beer per year. Anheuser-Busch InBev, a Belgium brewery and one of the biggest in the world, dominates the Belgium market. Some of the most popular brands of the company in Belgium are Jupiler (larger) and Leffe (dark beer). The company also owns some of the most important international beer brands that are consumed in Belgium and worldwide. Some of them are Corona, Budweiser, Stella Artois, Beck's, Hoegaarden, among others, that are also selling in the country in different segments.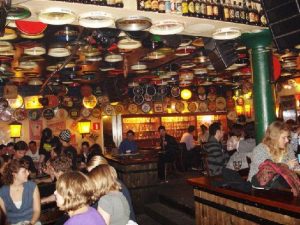 The Belgian beer industry is vastly different from the Swiss one. While the Belgians focus on cost control to offer the lowest price, Switzerland deals with higher production costs; meaning that their beers are much more expensive in general. The Belgian beer industry produces 18.7 million HL (hectoliters) per year. For which 11.6 million HL are exported. For this reason, it can be stated that those companies working in this industry can achieve the advantage of economies of scale. When comparing the average beer prices per liter, Brussels offers an average price of USD 3.64 per liter while in Zurich a liter of beer costs an average price of USD 5.69, this is a premium of USD 2.05. This premium can be explained due higher costs of labor force, production costs, purchasing power of customers. It would be very difficult for a Swiss beer brewery to enter and effectively compete on this market, as they would not be able to meet the price expectations of the Belgian consumers. Furthermore, as was mentioned before, beer is one of the country's national prides. As the local consumers prefer their home country-brews, it would not be feasible for a swiss brewery to enter this market.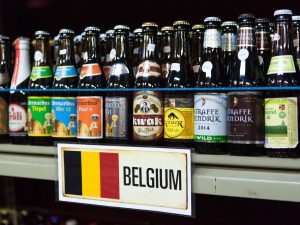 The company could opt to set up a production facility in Belgium, in order to become more competitive in terms of costs. It should be noted that since Belgium is part of the European Union the restrictions with regard to consolidation of breweries are considerable low. However, the cultural aspects can be more important than having a good production strategy, meaning that Belgians have strong preferences for Belgian beer. "In Brussels, the beer is and will always be Belgian".