The field of aviation is undergoing a transformation and strives to reinvent itself as a more sustainable and resource-efficient field. To ensure this development, well-trained experts who combine a fascination for aviation with an innovative drive towards sustainable solutions are needed. Not only today, but also in the future. For the promotion of young talents, it is important that we, as experts, closely collaborate with school teachers to awaken the fascination for aviation professions from an early age.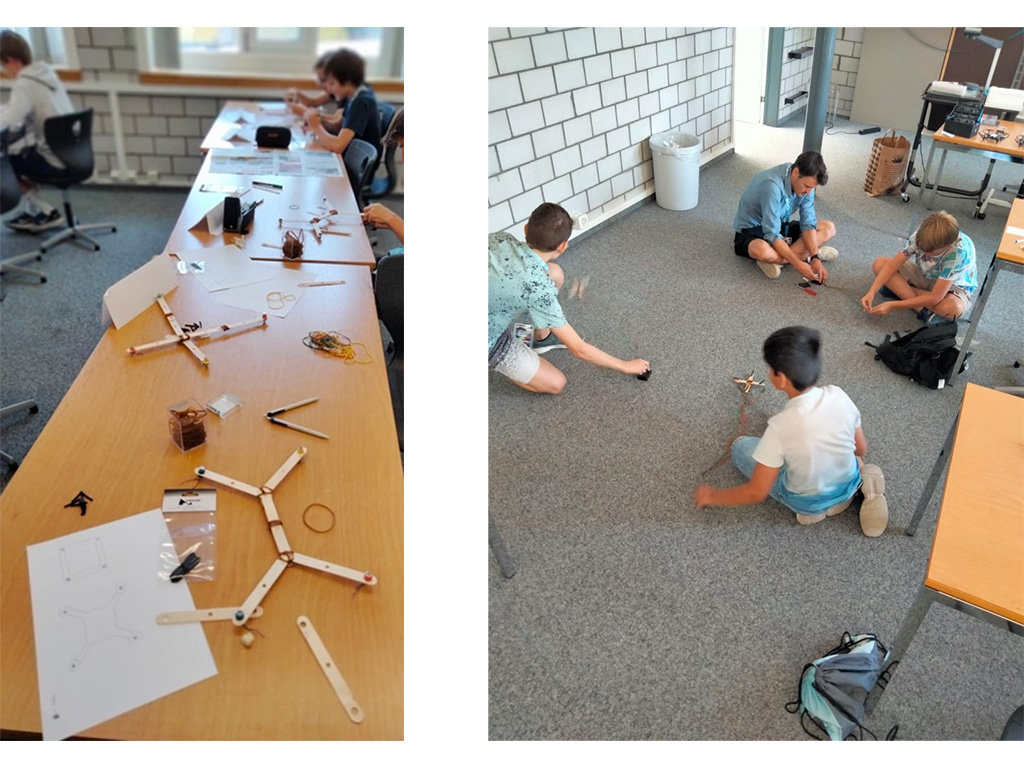 The students sitting in our lecture halls at the ZHAW have at least one thing in common: they have all consciously and voluntarily enrolled in the study program. One can therefore, in theory, assume a certain interest in the subject matter and the intention to get the most out of the lessons. In practice however, it is often challenging to keep the whole class engaged and captivated. With this in mind, we can only imagine the challenge school teachers face when confronted with an audience whose areas of interest and level of development are far more diverse. In addition, they have to juggle a tightly planned curriculum that must be followed, extracurricular commitments, and potentially labor-intensive lesson preparation. Still, to ignite passion for STEM-related fields early on, teachers are expected to find to incorporate stimulating and timely topics in their lessons. In order to support them in this challenging task, we joined forces with the Institute of Natural Resource Science and the PH Thurgau with the aim to develop teaching materials and training courses.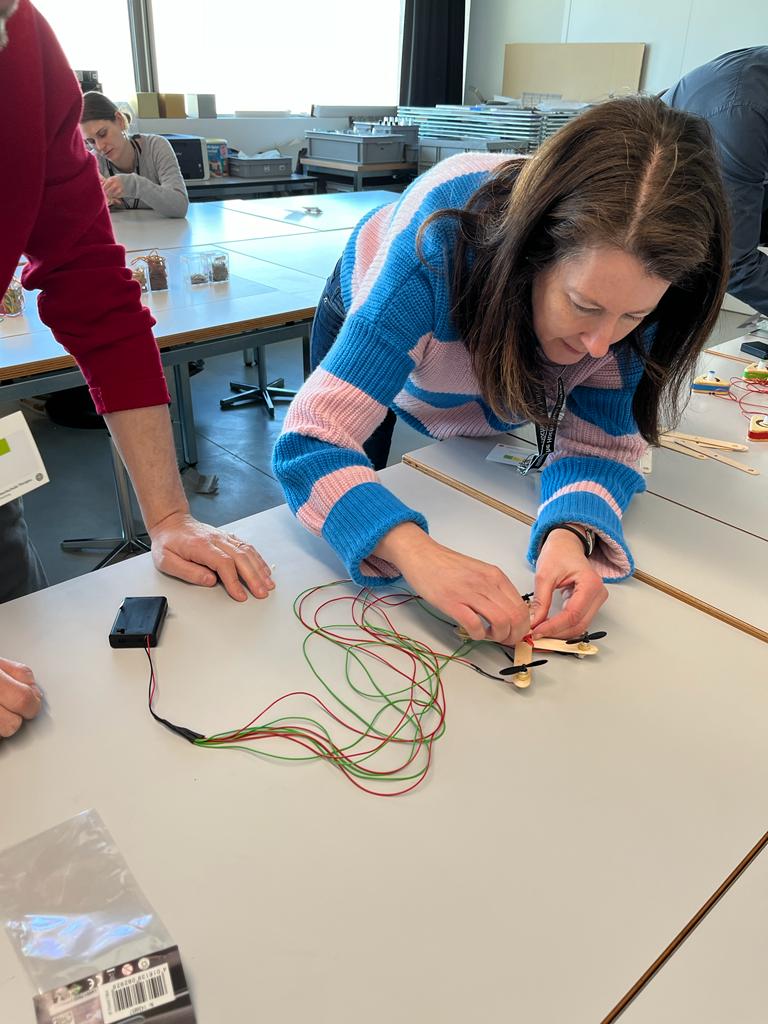 This joint venture, which is part of the "Nationales Netzwerk MINT-Bildung 2021–2024" program, is bearing its first fruits of success. In the past few months, we have had the opportunity to meet prospective and practicing teachers at a number of events, and share our suggestions for teaching activities on cutting edge topics, such as aerodynamic lightweight construction and drones. During these events, the teachers experience the activities firsthand and can immediately plan their implementation with the students in their own classes.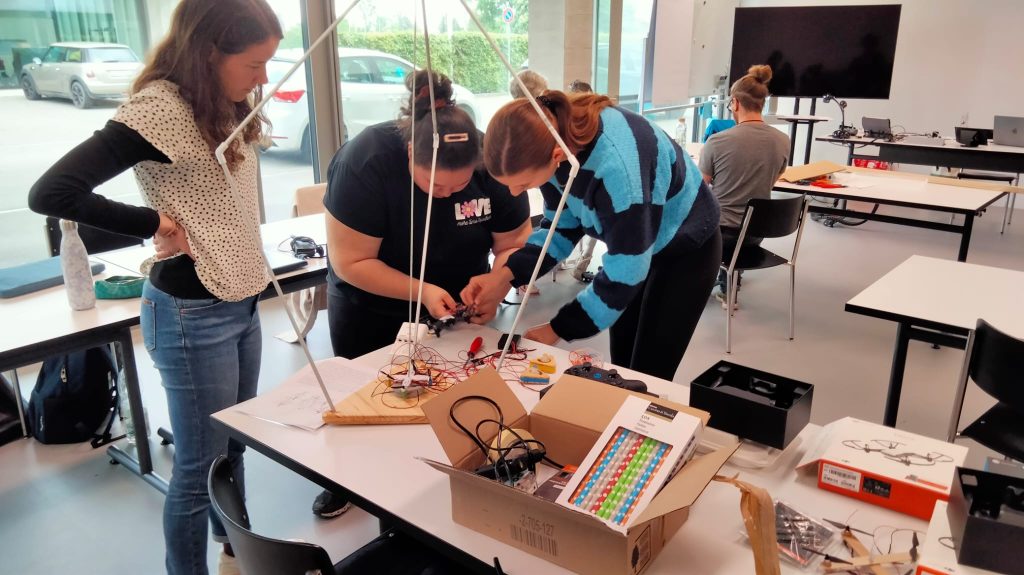 The benefits of this active exchange and a consequential increase in communication between are not one-sided. From every event, we gain valuable insights into the challenges faced by educators at various levels and can learn from various teaching styles and approaches we encounter. Last but not least, it allows us to look at our field from a different perspective and enables us to recognize what the truly interesting aspects of the subject are, despite our topical bias towards our beloved field that we have acquired over the years. This insight is not only important for the external promotion of our field, but can ultimately also help us keep our own students in our lecture halls engaged.
If you are interested in learning more about our program and get informed about future events, contact us at pgb10.engineering@zhaw.ch.