Almost exactly 4 years ago, we started planning an urban climate measurement network for Zurich together with meteoblue AG as part of an Innosuisse project. If we had known at the time how much work it would take to set up and maintain such a measuring network, we would probably have left it alone. Fortunately, we didn't do that and rather naively set up a urban climate network with almost 300 measurement stations. After some teething troubles, we were able to collect unique urban climate data, especially from the second year of the project onwards. As far as we know, it is the most extensive and densest urban climate measurement network ever set up and operated in a city.
During the course of the project, the network also awakened great interest in the city of Zurich, as it is perfectly suited for monitoring the measures of the heat reduction planning (130 million Swiss francs are to be invested in heat-reducing measures in the city of Zurich by 2035)[1].
Change of ownership and new measurement stations
In autumn 2022, the network was subsequently taken over by the UGZ. For the needs of the city, the network was reduced by two thirds to just under one hundred stations, with the option of condensed measurements around planned heat reduction projects. The monitoring network will continue to be operated by ZAV and the data will be made available to the city of Zurich together with meteoblue AG.
Over the years, some stations have failed, and most are nearing the end of their lifespan. In consultation with UGZ and meteoblue AG, it was decided to replace the defective devices with new stations from Barani Design Technologies. The METEOHELIX® IoT PRO has proven to be an extremely reliable and precise measuring station, which is perfectly suited to the needs of an urban climate monitoring network. In mid-March 2023, as part of the annual spring cleaning and maintenance round, ZAV replaced all defective measuring stations, so that the measuring network is now fully functional again and ready for the next (hot) summer.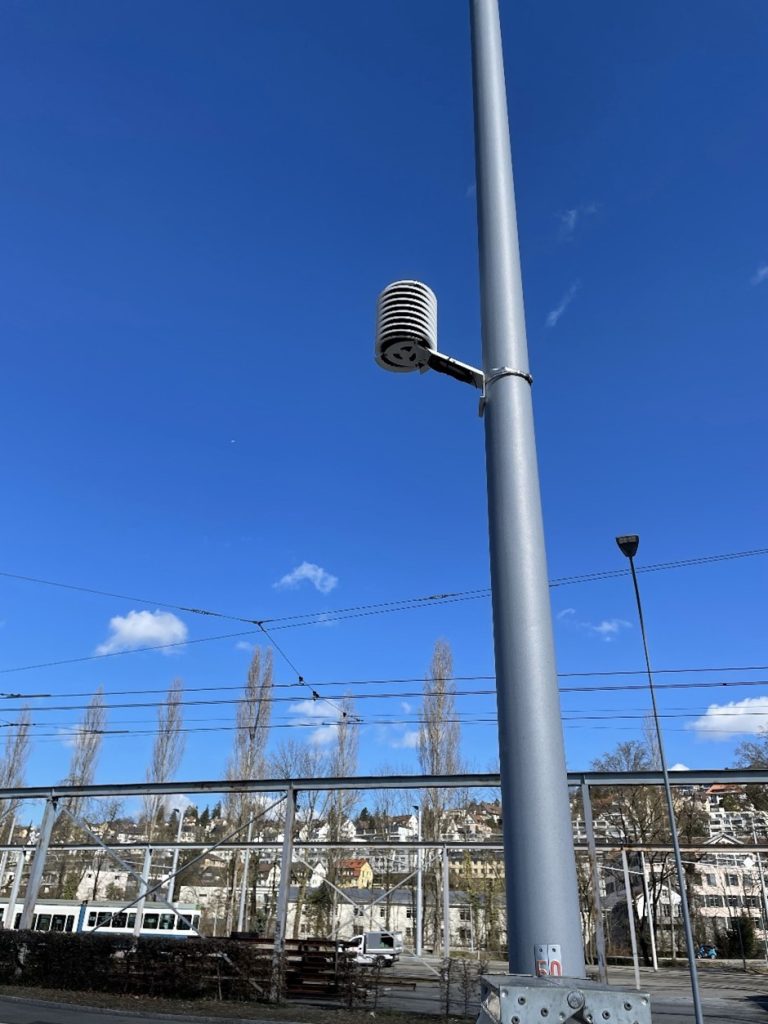 ---
[1] https://www.tagesanzeiger.ch/zuerich-laesst-sich-den-kampf-fuers-klima-einiges-kosten-636407311430