Welcoming at the university of Tartu
After a two-hour train ride from Tallinn to Tartu, we were courteously welcomed with an aperitif. Prof. Dr. Dr. Robert Krimmer (ERA-Chair full professorship of e-Governance within Skytte Insitute at University of Tartu) gave a presentation titled "Digital chances through experiences from Estonia".
He started with a historical setting around Estonia. The country is driven by innovation on the one hand by the clean slate provided by the initial situation after the fall of the Soviet Union and on the other hand by the constant threat of Russia.
Estonia is characterized by its extraordinarily neoliberal state and its politics are considered to be manageable and approachable. Since independence from the Soviet Union, a significant Russian-speaking minority has lived in a parallel reality, and can be divided into three groups (150,000 Russian-speaking Estonian citizens, 75,000 Russian citizens, 75,000 stateless citizens). This minority is to be integrated in the future through a unified Estonian-language school system. Finland is seen as a brother state and has been promoting Estonia's development since independence, especially through technology and policy learning. Estonia is a European leader in terms of digital services in the public sector. There is no procedure that is not digitalised bar the exception of marriage and divorce. Estonians stand out specifically for keeping the rules and systematics of public administration as simple as possible (e.g., 50 Euro worldwide expense claim for meals per day). Unlike Switzerland (federalism problem), Estonia has one system – which is used for all municipalities. Using the example of a house with its four levels, the conditions for Estonia's digitalization were explained.
Starting with the foundation, the « Tiger Leap » in 1996 (Internet access for all schools and public areas within five year), to the roof, Estonia's digital future (cooperation with Finland, digital currency, Siri for public services) the house was completely explained. It is worth mentioning that e-government is based on the once-only principle: No federal office may collect data that already exists somewhere.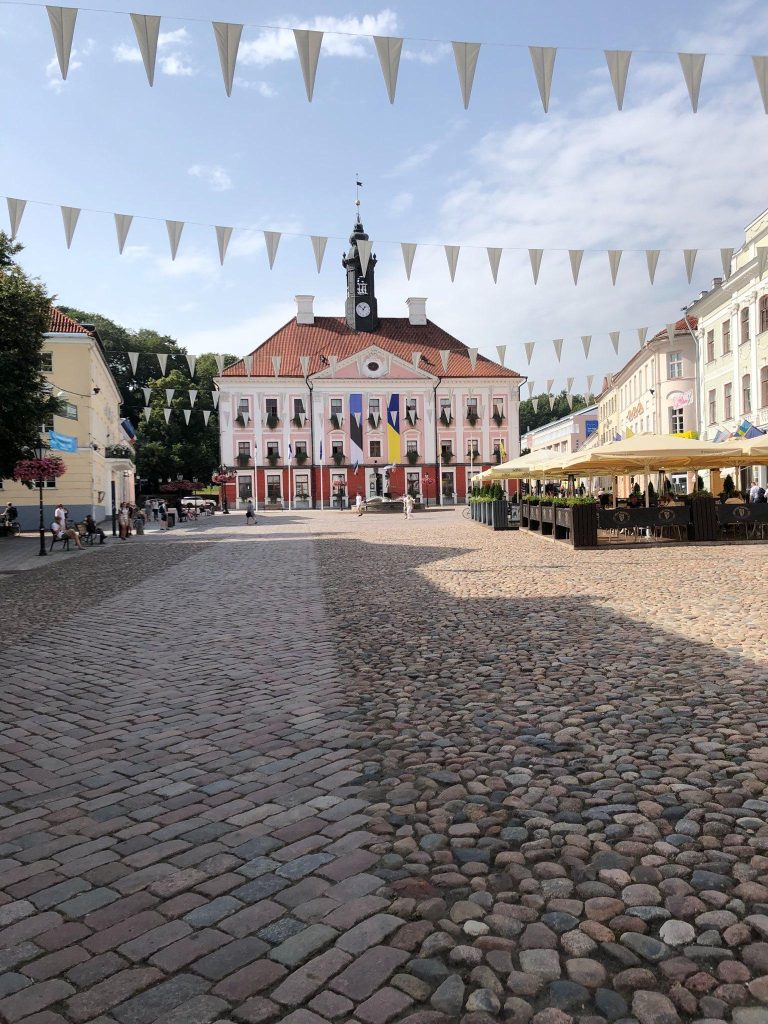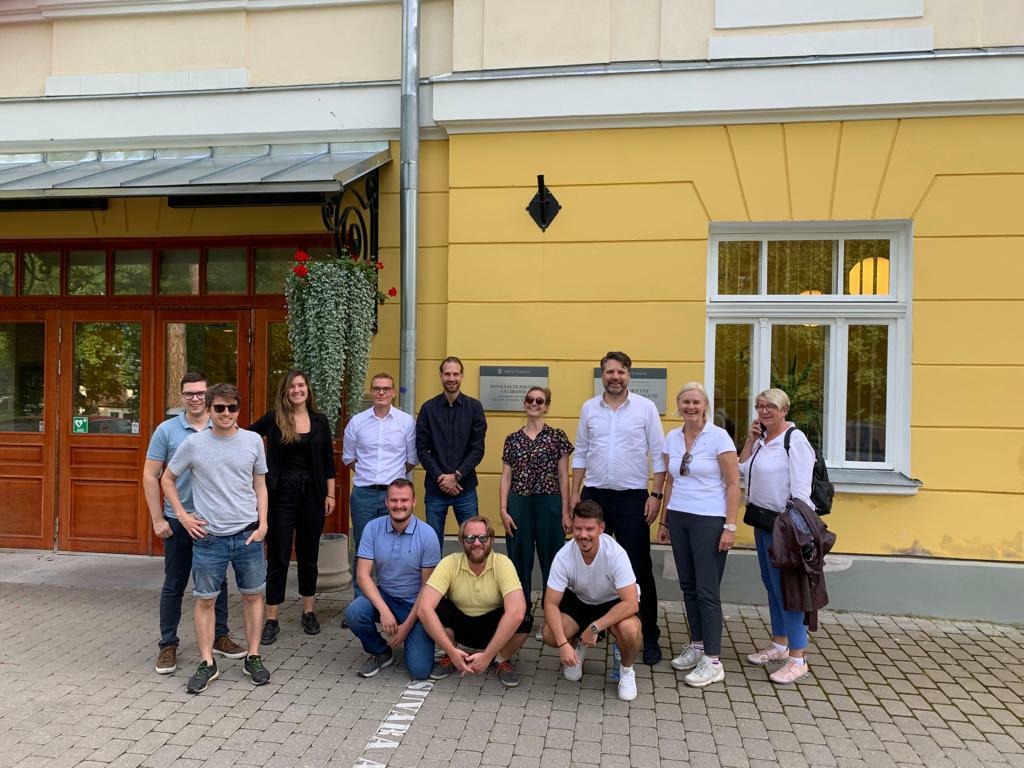 NGO
Next, Pille Tsopp-Pragan gave us an insight into the world of Estonian NGOs and explained the mission and activities of her NGO in detail which focuses on the support and protection of abused women. About 30,000 NGOs exist in Estonia and about 4% of the Estonian population works in NGOs. NGOs receive barely any money from the state. Only the ruling party can distribute money, which can result in some disruptive and questionable (de-)investment decision. We consider this distribution problematic which is amplified the Estonian tax system is not progressive, leaving the government with missing fungs. The resulting holes in Estonia's social welfare system were pointed out to us.
For more information on Pille's NGOs , see www.wsic.ee.
Smart City of Tartu
The last lecture of our day in Tartu was given by Jaanus Tamm (Tartu City project manager). He addressed two challenges of Tartu in particular. These are on the one hand the decreasing number of inhabitants and on the other hand the limited financial and human resources. However, this shows the Estonian mindset, which always sees such challenges as an opportunity. Tartu participates in the EU mission "100 climate neutral city by 2030" and has therefore set ambitious ecological goals. Tartu is the first and only SCC (smart cities and communities initiatve) lighthouse from Eastern Europe.
As a basis for the implementation of this ambitious goal stands data. According to Tamm, data is the one ingredient that makes a city smart. Following the lecture, we were given a short guided tour of the city to gain an insight into some of the presented projects.