On is a Swiss sports shoe brand looking to internationalize into different European markets, with Brussels being the centre of the EU, offering great potential for On to expand to. On is a pioneering sports shoe with innovative disrupting comfort technology changing the running shoe game!
Qu'en est-il de Bruxelles?
The Region around Brussel is surrounded with idyllic green spaces offering the perfect opportunity for Joggers to go for a run. According to Brussels Express, 54.4% of Belgium's capital is made up of green space. This figure presents more green spaces than other major cities such as London and Berlin.
The average salary in Brussels is 3908€ per month, as of July 2016. Having a relatively above average salary, the population in Brussel can actually afford buying the premium quality running shoe.
Brussels is the ideal spot for sports enthusiast, hosting the Tour de France as well as a city marathon in October. The marathon could present the perfect opportunity for runners to show their On shoes and leave the competition behind. In general, the capital of Belgium is known for a healthy lifestyle, a trend which absolutely agrees with the philosophy of the Swiss company.
Centre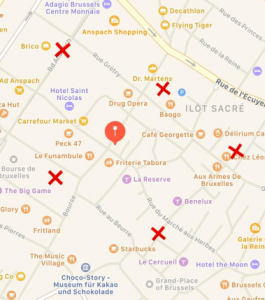 Having walked the streets of Brussels, we found the ideal spot for On to showcase their shoes. Positioned in the heart of the city in perfect surrounding of other stores, tourists as well as local people will be exposed to On. This busy part of the city will be perfect to give the brand the most exposure as it is very unknown to the country yet.
This has been the result of multiple interviews which were conducted with pedestrians as well as store managers.
By choosing this location the main objective will be to increase the brand awareness.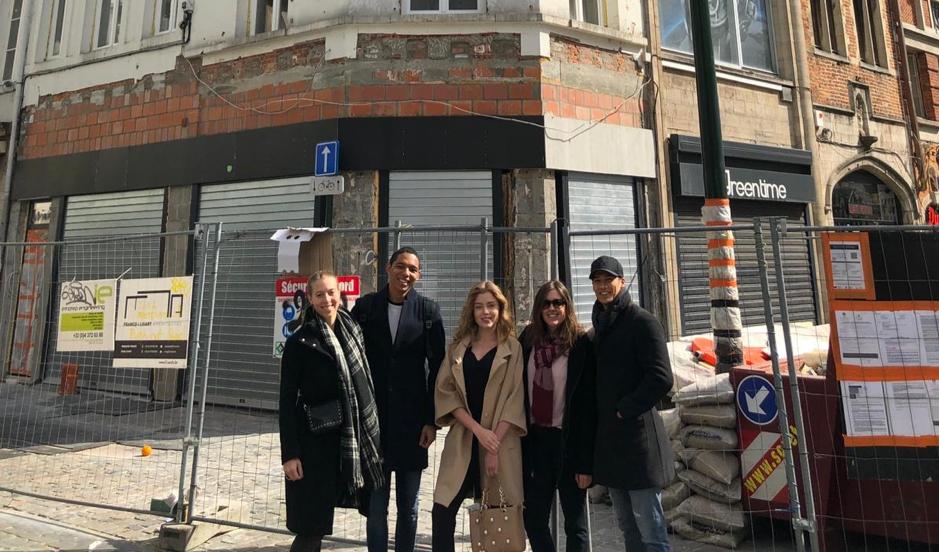 La situation du marché
The mainstream players in the sporting goods market are represented however there is still the great potential in the niche market for a premium sports shoe brand like On.
On offers a shoe that is appealing to a wide range of consumers by offering a broad variety of colours and designs, however keeping a unique look. Even though it is on the upper range price wise compared to the other major sporting brands, it is not classified as a luxury brand. "The young generation looks more towards style than comfort" says the store manager of Nike here in Brussels.
"The young generation looks more towards style than comfort."

Nike store manager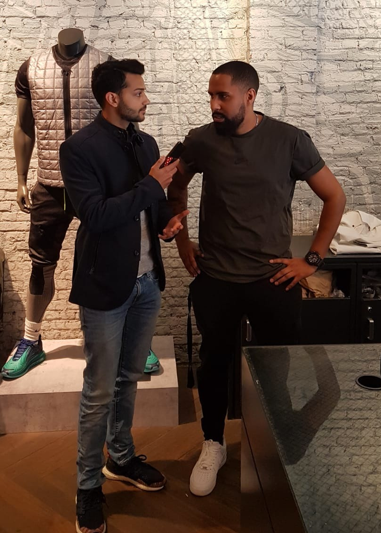 However, On aims to disrupt this by designing a stylish and comfortable shoe, giving joggers the feeling of running on clouds.
Running on Clouds in Brussels
Having analysed the market potential in Brussels with regard to jogging equipment we confidently believe that on can make great strides by opening another flagship store in Brussels.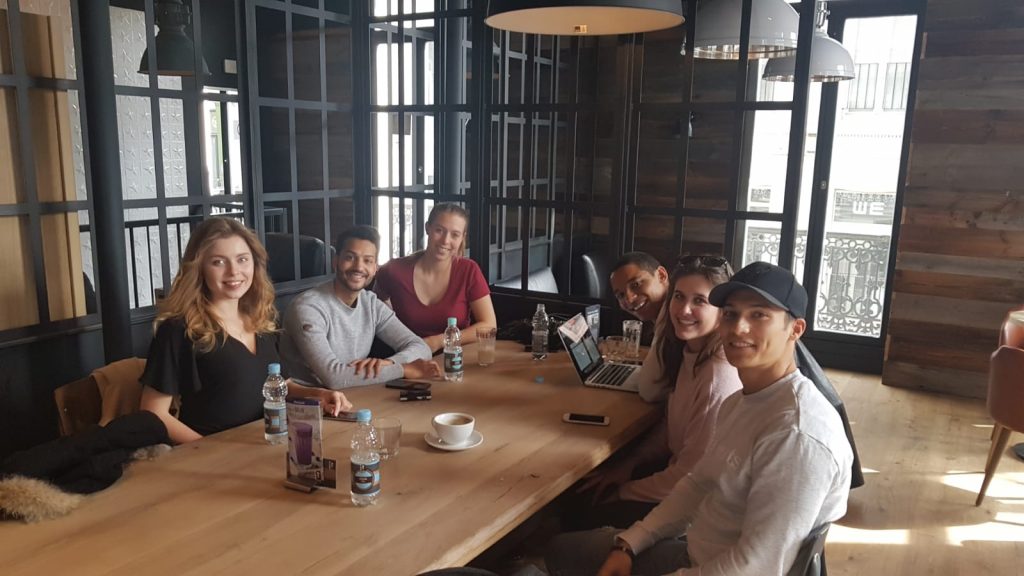 #Michelle #Brian #Vlada #Pascal #Amanda #Luca