Brussels, the capital of Belgium, is welcoming around 5 million tourists every year. Although the region is not widely known as a watchmaking cluster, there is a yearly meeting of the Belgium Watch Club, in which more than 30 brand representatives are meeting to discuss the industry and future trends.
When people buy a luxury Swiss watch, they are mostly at first oriented by buying a watch with a reputable name and secondly by buying the product specifications and watchmaking complication. Swiss watch brands should certainly aim at placing themselves in the top of their industry and compete with local Belgium and other international brands. Examples of reputable Swiss luxury watches are: Rolex, Jaeger Le Coultre, IWC and Patek Philippe.
All the above-mentioned brands are more or less in the same price class (roughly starting at 2000-8000€ for an uncomplicated piece up to several millions for the most extravagant and limited pieces). Instead of focusing on just building the brand name for social recognition, the Swiss watch brands should focus on the product specification and quality to address the practical needs of its target customers.
While Swiss watch brands operate in a high-end segment, best locations in Brussels would be Waterloo Boulevard and Galerie Royales Saint Hubert.
Galerie Royales Saint Hubert is a glazed shopping center, which is home to lots of luxury boutiques, watchmakers and chocolate shops as well as many high-cuisine restaurants. Therefore, the target customers for Swiss high-end watch brands are already formed at this place. Moreover, this location might be attractive for wealthy tourists.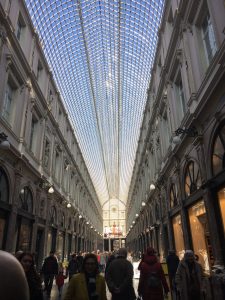 Waterloo Boulevard is on the other hand more appropriate for local citizens. It is a famous shopping street in Brussels, mainly for haute couture. Moreover, one of the most famous Swiss high-end watch brands "Rolex" is already located at Waterloo Boulevard. As observed in Switzerland, many watch brands are located on the main street of Zurich – Bahnhofstrasse. Having closely located competitors attracts the interest of customers and leads to mutual benefit of all brands. Hence, following this common way of Swiss watch-retailing, Waterloo Boulevard could be an attractive location for many Swiss high-end watch brands.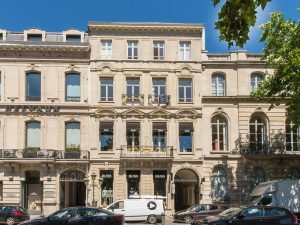 A swiss-high end watch brand will face major competition. Major luxury watch brands are offering their products in flagship stores or noble boutiques. Rolex, for example, has three official retailers, Patek Philippe has one, Jaeger-Lecoultre has three as well as IWC, to name a few. In general, Brussels is offering all kind of high end watches, this, however, does not have to mean that the market is saturated, but that demand is high.
To conclude, the city of Brussels presents a strong potential for Swiss luxury watch brands mainly thanks to 500 million European consumers that are present in this city. Moreover, the city offers strong infrastructure, a good diplomacy cluster as well as multilingual experts in the watchmaking industry. In order to be successful and attract a large number of tourists as well as wealthy locals, the company should focus on language adaptation (primarily French, Dutch and English). We also recommend opening a flagship (brand) store in order to rapidly build a strong brand awareness and presence. Sponsorship combined with a solid marketing strategy will make Belgian and foreign consumers actively experience the brand. Overall, the business environment is highly favorable for Swiss luxury watch brands to enter.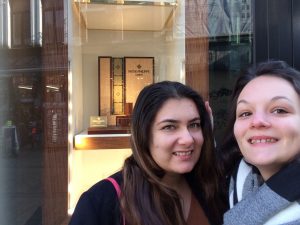 Group 7: A.Sophie Couvez, Florian A. Graf, Michelle Hoffmann, Akshita Jain, Dzhessika Mariia Kardakova & Ana Viljac