Crossing borders? Not literally this time!
by Bernadett Gàl, Shara Hofmann and Pascal de Courten
This year due to the COVID-19 pandemic our Study Trip was unfortunately transformed into a partially remote Study Week that did not take place in Amsterdam but in Winterthur. Nonetheless the Kick-off meeting was held in a not so unfamiliar environment in Winterthur where we were informed about the interesting week program laying ahead.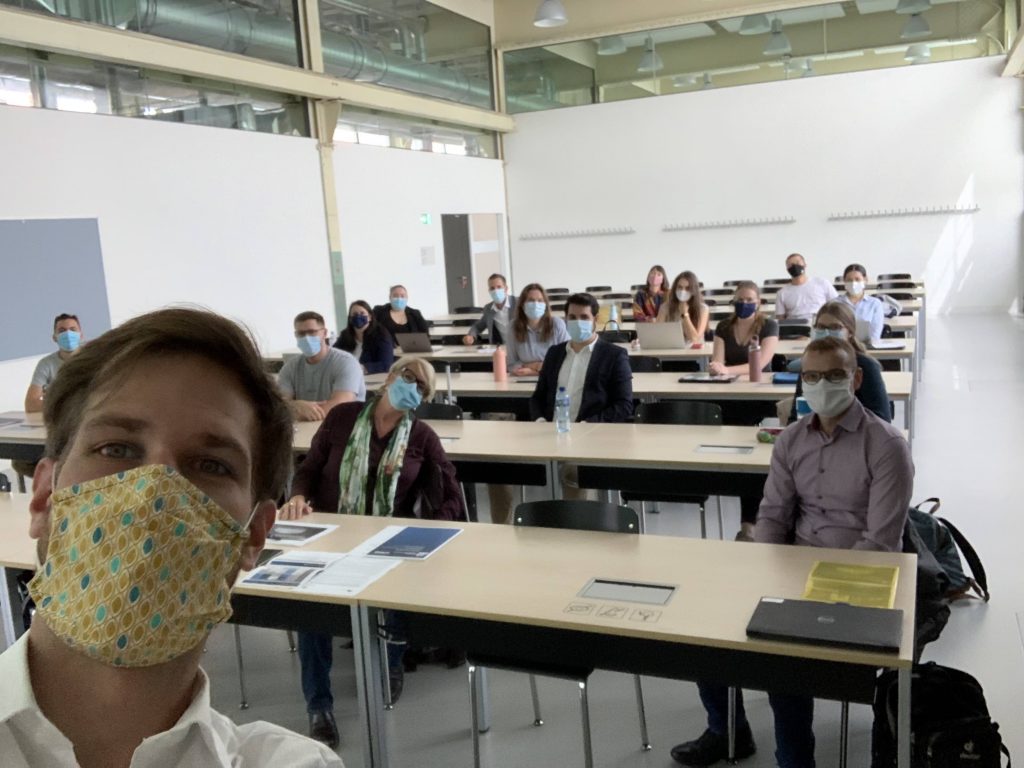 After going through the formalities of the program, we heard an informative opening lecture about digital governance and Switzerland's latest developments in this field. Futhermore, the international efforts on a European level were presented and discussed by Prof. Dr. Caroline Brüesch. Following we received interesting insights by guest lecturer Onur Yildirim about the Smart City strategy of the city of Winterthur and all their promising, ongoing as well as future projects. Onur Yildirim explained the central ideas of a Smart City concept and how Winterthur is developing towards a smart direction using various technologies and networks.
To round up the afternoon we were taken on a tour, which led us through the facilities of the next door Technopark area. Technopark is a financially independent public limited company that was developed through a public private partnership project. Technopark offers financial support and office spaces to startups. Amongst these startups is also Fleco Power AG. Fleco Power AG is devoted to sustainability and therefore they provide their consultancy services to various clients in the Swiss energy sector. Recently they designed and carried out a pilot project in cooperation with Zurich's electricity provider EWZ where they developed a smart solution to meet the complex needs of the EWZ to close communication gaps within their grid systems.
As a main take away from the first day of our Study Week it can be said that in order to develop a resource oriented smart city strategy it is important to connect and work together with different stakeholders and partners using technologies and resources efficiently and sustainably.