Discovering UBS and the Protein Innovation Center: Unveiling Singapore's Financial and Food Industry Powerhouses
Early on Wednesday morning, we had the opportunity to visit the newly established UBS office located at 9 Penang Road. This state-of-the-art facility brings together all UBS Singapore-based businesses, accommodating over 3,000 employees. In addition to its functional workspace, the office features amenities such as a gym, restaurant, and café corners, providing a comfortable environment for its staff.
During our visit to UBS, we gained valuable insights into the company's operations and obtained a wealth of information about various countries in Asia and the continent. Nicola Venzin, Client Advisor for Corporate Clients in the APAC region, shared extensive details about the comprehensive range of financial services offered by UBS. Notably, UBS excels in wealth management services in Singapore, leveraging its expertise in this area. Furthermore, the bank maintains a strong presence in investment banking, delivering advisory services and diverse financial solutions to clients across multiple industries.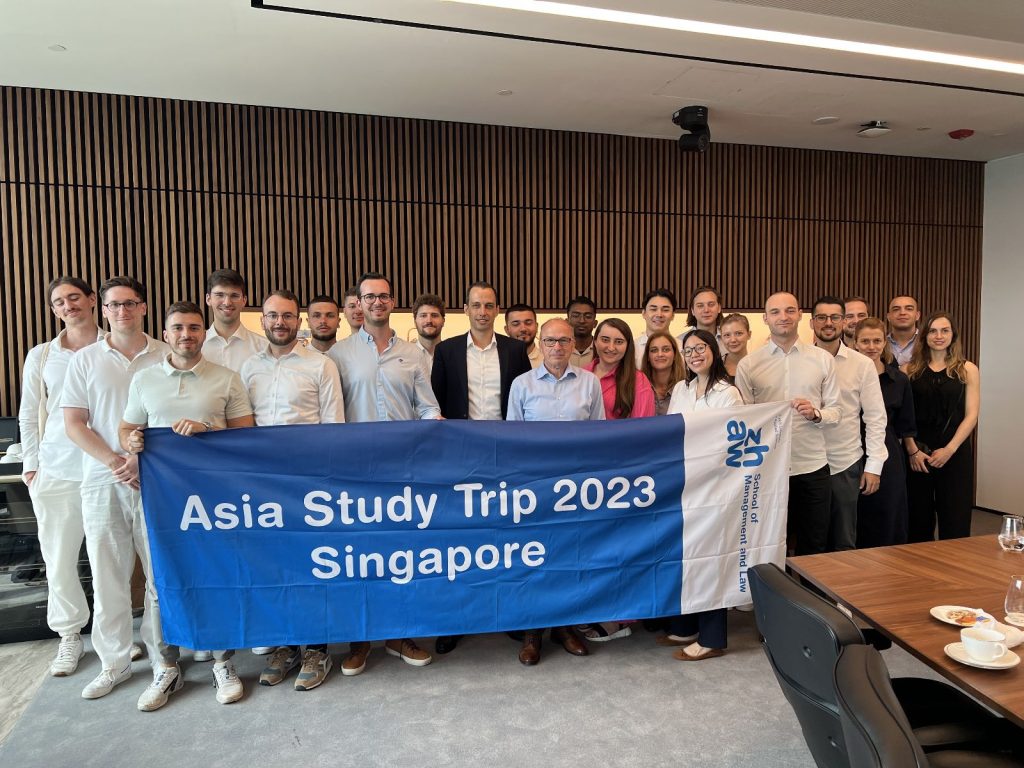 In the afternoon, we had the opportunity to visit the Protein Innovation Center, an esteemed collaborative initiative between Bühler and Givaudan. This facility serves as a dedicated platform to provide extensive support to food processing companies, start-ups, and university researchers in their relentless pursuit of developing innovative, plant-based food products.
The center seamlessly amalgamates Bühler's state-of-the-art equipment and profound processing knowledge with Givaudan's unrivaled expertise in flavor profiling, sensory evaluation, and ingredient advancements, as effectively demonstrated during the informative tour conducted by Melita Brainta.
The tour concluded with an informative session led by Dr. Venkatesh Aparna, focusing on the "30 by 30" initiative. This ambitious endeavor seeks to achieve 30% of Singapore's nutritional requirements through local production by the year 2030. The presentation explored numerous avenues for enhancing food resilience and establishing a more sustainable food ecosystem. Particularly noteworthy was the utilization of technology to develop cultivated meat solutions, which left a profound impact on all attendees.