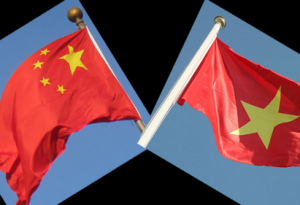 It just takes another month and we are on our way to China and Vietnam. We all look forward to this trip with high expectations. The study trip leads us from Shanghai to the old emperor's city Xi'an, on to Hong Kong and to Hanoi and Ho Chi Minh City in Vietnam. We will be officially received by the Swiss Ambassador in Hanoi, we will be talking with lecturers at universities both in China and Vietnam, visit local and international companies, and we will hike in the midst of rice terraces in North Vietnam and explore the Mekong Delta in South Vietnam.  I like to thank everybody who contributed to the preparation of this unique program!
The students in their final semester at the ZHAW School of Management and Law (SML) embark on this study trip to China and Vietnam following attendance of the seminar "Doing business in Emerging Markets". The objectives of the study trip are:
Experience the Chinese and Vietnamese way of life through real on-site exploration
Explore the cultural heritage and learn how to integrate the findings into doing business in emerging markets
Understand the buying power of China and Vietnam and its neighboring countries
Learn the first steps to expand one's individual business network beyond Switzerland
Expand the horizon for a future professional career.
We are already looking forward to experince this magnificant trip.
Executive Team