After Hanoi our next, very much anticipated destination, was Sapa. We were told that the drive would last 4 hours, but it ended up taking 6 hours (through which most of us slept through, fortunately). We started to realize that time management was no strength of our Vietnamese tour guide, which could have been influenced by him driving backwards on the highway not once, but twice.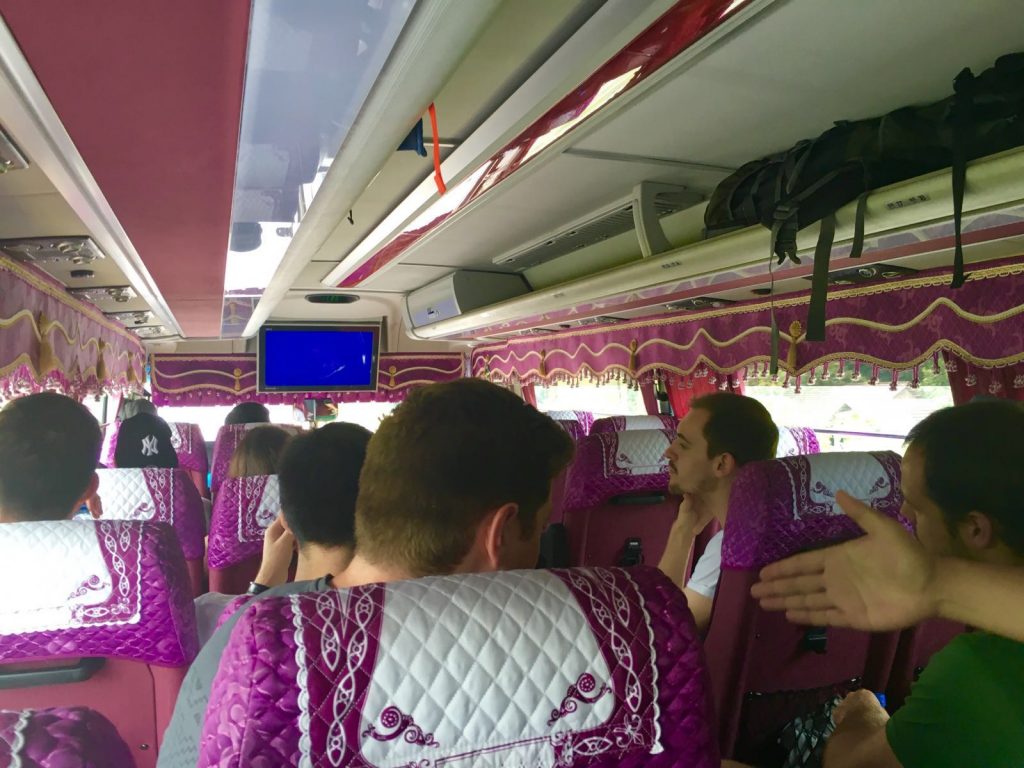 In the end, we arrived safely in a small town in Sapa, which was as a nice contrast to the high temperature and humid weather we encountered in the big cities we visited before. In the afternoon we went to the rice terraces and the nearby local villages. The moment we stepped out of the bus we were surrounded by elderly women and young girls trying to sell bracelets and other handmade goods. They were obviously experienced sales people. Eventually, most of us gave in and bought something small from them, which resulted in them following / accompanying us for the rest of our walk.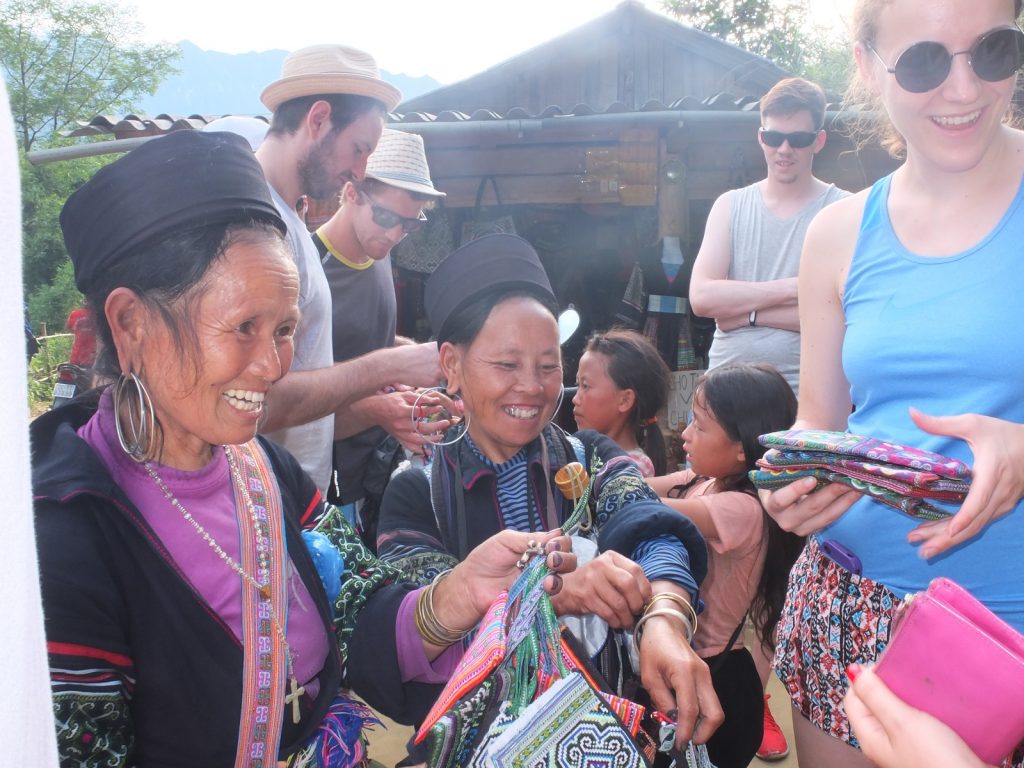 Our tour guide showed us their simple living conditions, which included rooms with basically no privacy (a curtain could be drawn for some privacy) and little electricity. Thereafter, we walked further into the village, where we encountered many stray animals and we ended up having a drink in one of the cafes. Quite exhausted from the long trip, we got back to the hotel and enjoyed dinner and a massage, which was a pleasant way to sum up the day.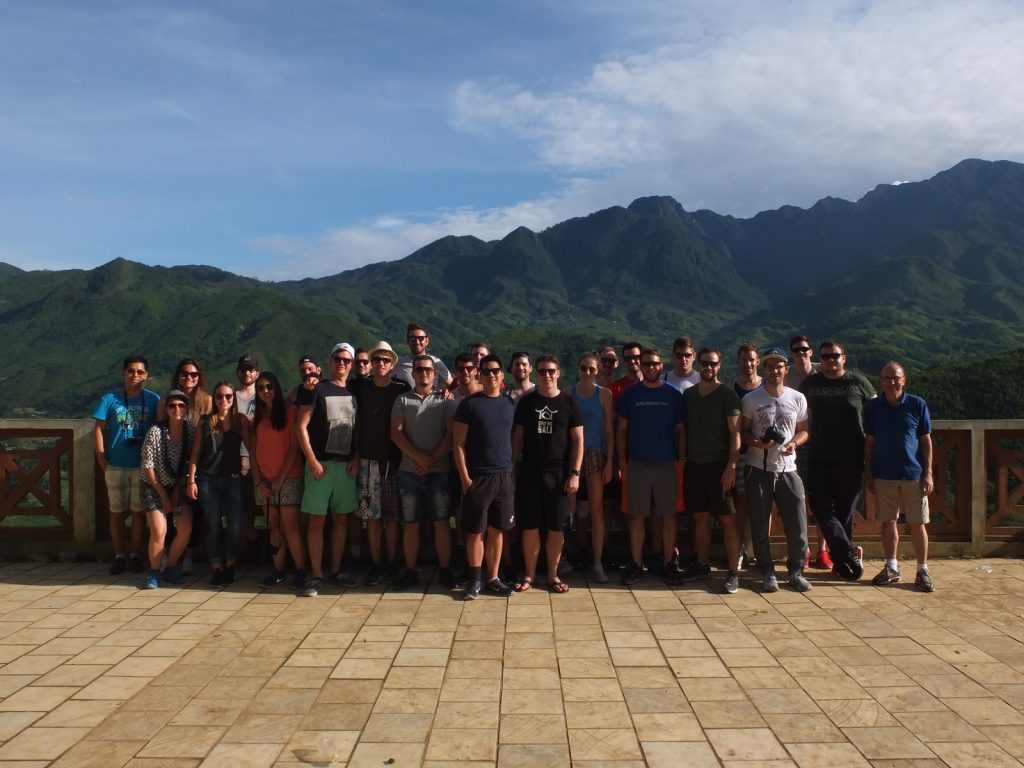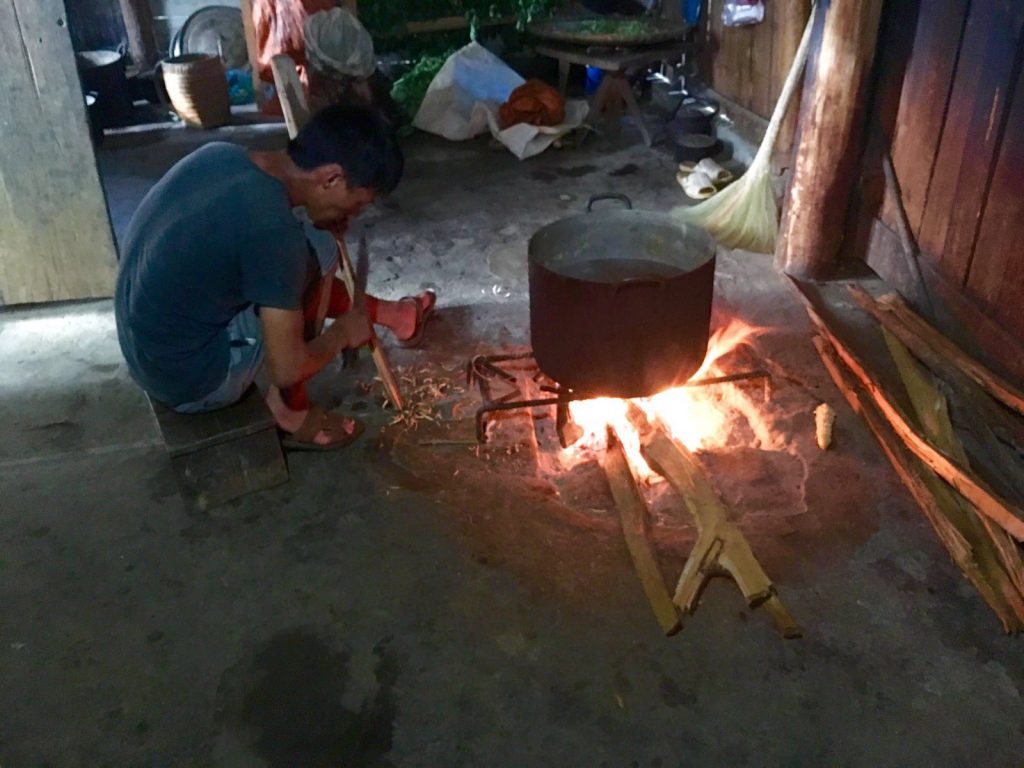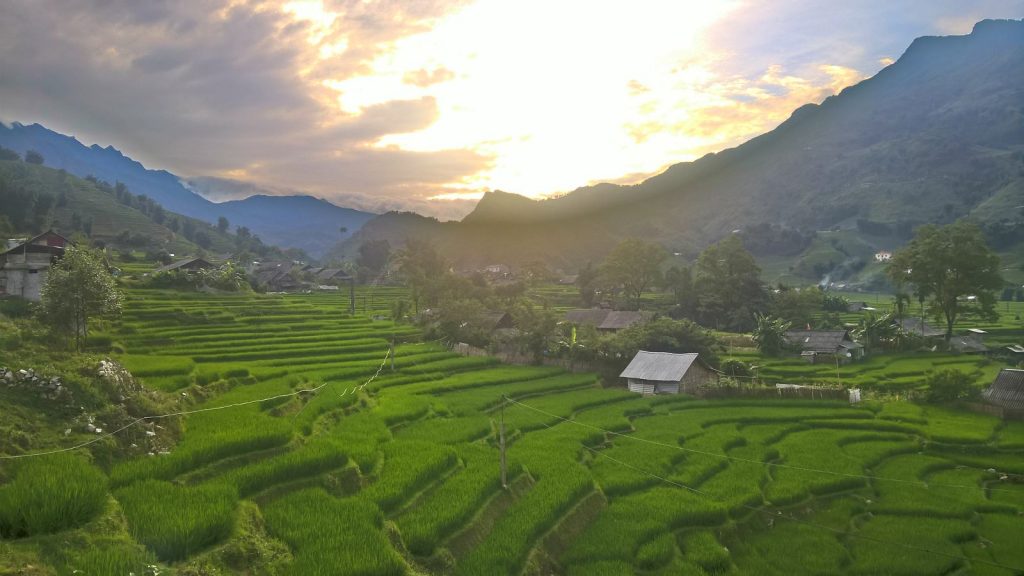 The following day, some students joined the optional hike up to a botanical garden on "ham rong" mountain, where we received a view over Sapa. Unfortunately, the majority was rather disappointed, since the garden was quite artificial and even had human sized animated figures like Tom from Tom & Jerry and Scooby Doo displayed.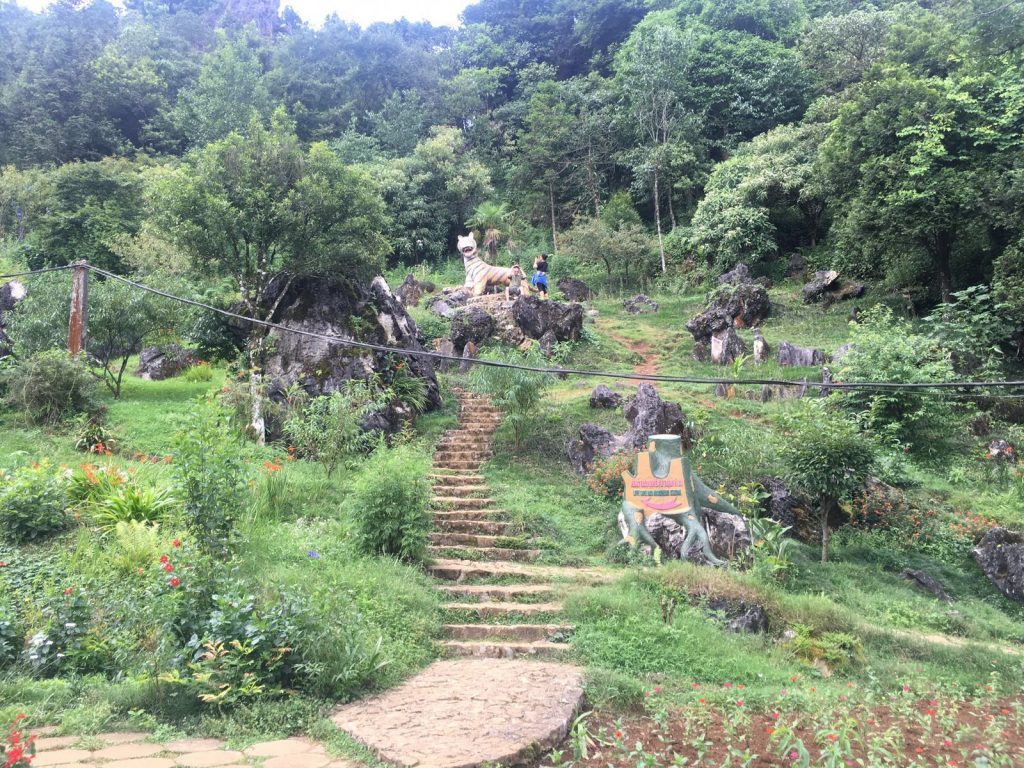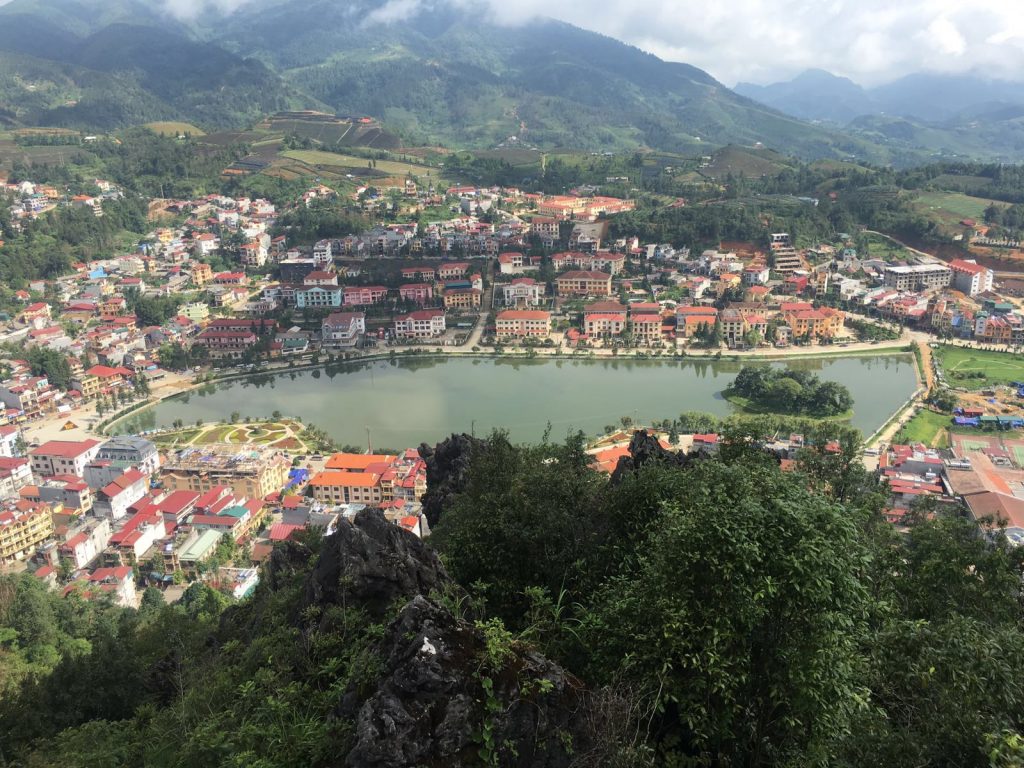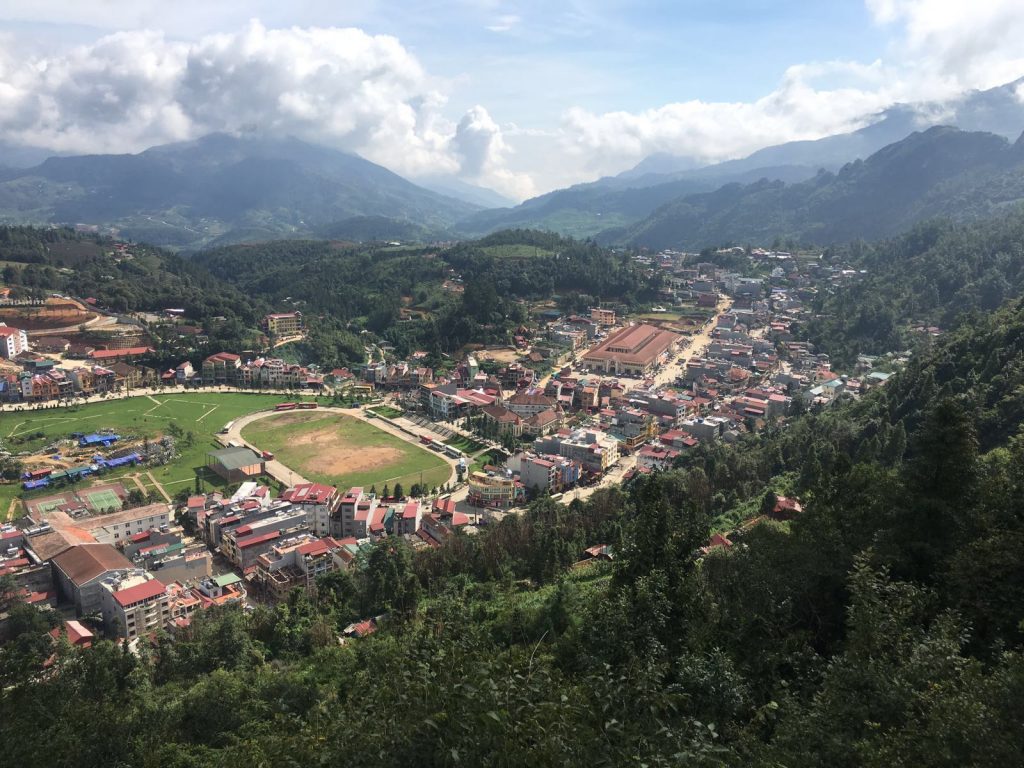 All in all, we enjoyed this short escape to Sapa, although, considering the duration of the bus rides (from Hanoi to Sapa and back), it was rather short. We would have liked to see more of Vietnam's nature. On our way to the departing bus, we were surprised by a quite extreme downpour. Even Sapa was disappointed to see us leave. Next stop, Ho Chi Minh City!