The local fashion and retail market in Brussels have seen excellent growth potential over the last decades. Brussels population profits from being the heart of the European Union and therefore has one of the highest disposable income rates in Europe. Consumers in Brussels favor are purchasing their luxury goods in main street shops which accounts for more than half of the sales rather than shopping centers. As Brussels counts numerous European Union institutions, there is always a high demand for premium business suits for politicians but also businessmen which makes it the ideal city to establish Jizoku to cater to the local demand. (Baheux, Van Doorslaer, & Van Meerbeck, 2016)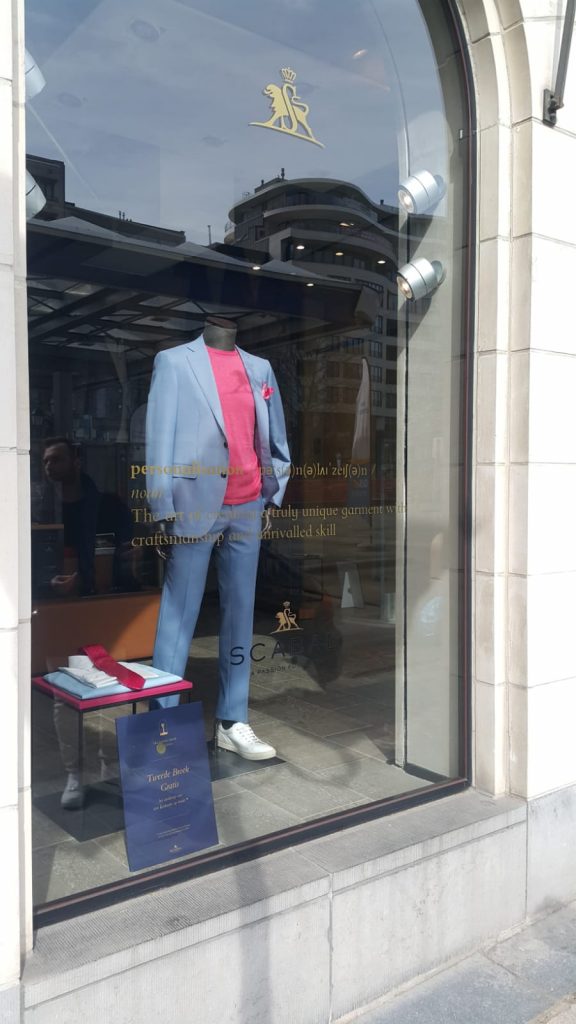 As one of the major cities in Europe, Brussels shows a highly competitive retail market, has however lost its attractiveness over the last view years for the luxury segment (Baheux et al., 2016; Delguste, 2017). As a luxury clothing brand for men, the positioning is in the higher price segment targeting businessmen with a keen interest in pursuing a sustainable lifestyle (CSCP, 2012). Customers, awareness for sustainability and readiness to pay a surplus for environmentally friendly brands show market potential in the luxury segment in Brussels.

The Boulevard de Waterloo in Brussels is the most suitable location to set up the store for Jizoku. The boulevard already hosts the most reputable premium brands such as Moncler, Gucci or Boss which makes it the right spot for Jizoku to appeal to its customers and create an authentic and premium shopping experience. Furthermore, it is recommended to open the store on the appropriate side of the street, where all the luxury brands have their stores. (Mason, 2019)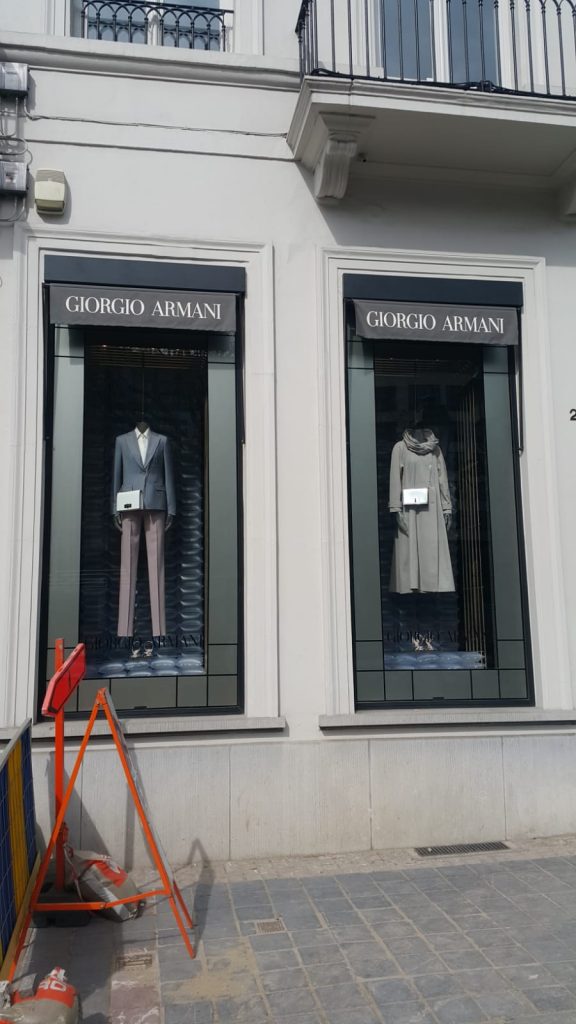 On the one hand, the brand faces global luxury clothing competitors such as Hugo Boss, Armani Fashion, Hackett London and Scabal. On the other side, however, brands advertising with highly sustainable clothing in men's fashion are more active in casual clothing or women's fashion sector.

Hence, even though there are several luxury men clothing retailers, the combination of premium clothing and sustainable lifestyle shows a niche market not yet fully saturated when looking into Brussels shopping streets.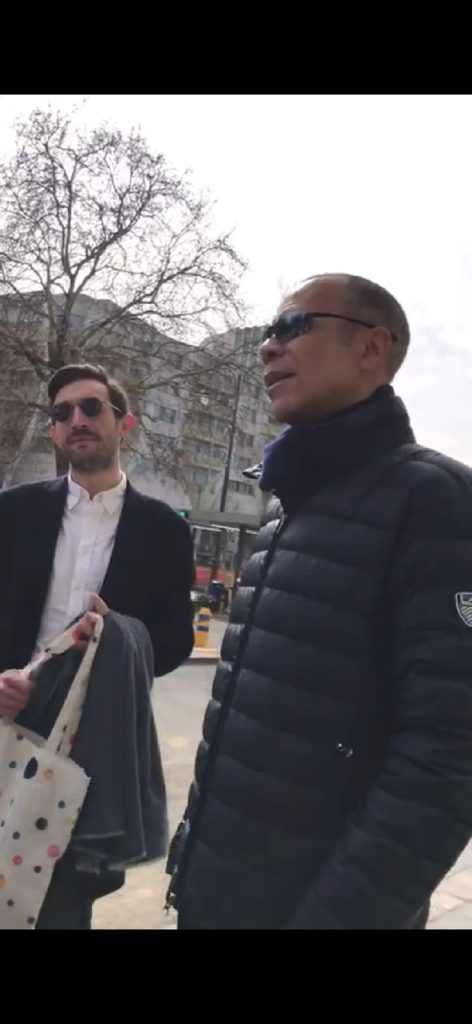 The highest increase in purchasing channels can be observed In Store (pwc, 2017). Furthermore, a survey by PWC has shown that for Belgium consumers, highly educated sales associates in the store is crucial and almost half of the surveyed customers expect to be able to see, respectively order an extended range of products on an in-store screen. Consequently, brands establishing a retail store in Brussels can enter the market with their core products in-store and using an in-store screen to display further products. With highly educated and professional salesforce, the Belgium customer is ready to chose and orders from the in store screen.
Jozoku needs to focus on its core value producing sustainable premium suits in dedicated premium location to shape the brand as a whole to create the authentic brand experience for its customers (Meacham, Bloch, & Brusselmans, 2013). Despite the growing market a lot of competitors in the premium retail sector have also identified Brussel to be a rewarding location for profit as well as brand creation. Brussels being an international business hub will also help to create publicity and global brand awareness.
CSCP. (2012, December 31). D1.1_Baseline_Report_short.pdf. Retrieved 24 March 2019, from https://www.sustainable-lifestyles.eu/fileadmin/images/content/D1.1_Baseline_Report_short.pdf
Mason, A. (2019, February 15). 48 hours in . . . Brussels, an insider guide to the comic capital of Europe. The Telegraph. Retrieved from https://www.telegraph.co.uk/travel/destinations/europe/belgium/brussels/articles/brussels-travel-guide/
Meacham, M., Bloch, N., & Brusselmans, G. (2013, November 19). How consumer goods companies can win in low-growth Western Europe. Retrieved 24 March 2019, from https://www.bain.com/insights/how-consumer-goods-companies-can-win-in-low-growth-western-europe-forbes/
pwc. (2017). 10 retailer investments for an uncertain future. Retrieved 24 March 2019, from https://www.pwc.be/en/documents/20170424-total-retail-belgian-report.pdf