Contextual Intelligence Brussels
The following paragraphs will give an overview of selected topics with reference to contextual intelligence in Brussels.
1.1 National Pride
Due to the country's history, national pride is almost non-existent. Belgium either belonged to another country or was split into small states. Belgium is a strategical attractive country, therefore, many empires fought to take siege of the country and it was almost impossible for its inhabitants to feel belonging to a certain country. Furthermore, the country culture is rather mixed as a result of the high amount of foreigners.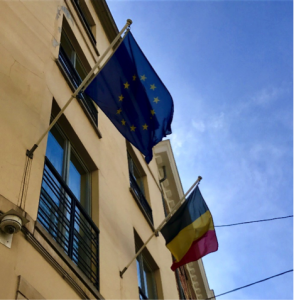 1.2 Security
On March 22, 2016 Brussels was under attack by terrorists. Two bombs detonated at Brussels Airport and one in the city center in the metro station Maalbek, close to the European Commission. Since then, police and military presence has been increased in the city, as well as the airport. Thus, it is not uncommon, to meet policemen or armed soldiers in the city.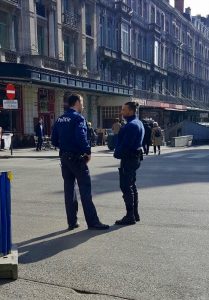 1.3 Food
There is a wide variety of food in the country. However, most known to foreigners are Belgian fries, chocolate, waffles, and beer. It is worth mentioning that there are more than 1000 different beer flavors. To fully understand the enthusiasm, the group tried all of the above food specialties. Despite their attempts, Swiss chocolate is still known as the best chocolate in the world.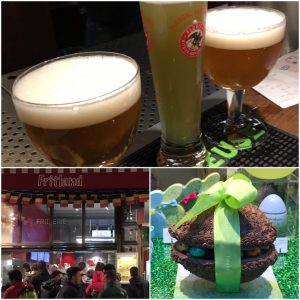 1.4 Religion
Religion is not as important as it used to be in the country. The attendance has dropped to an all-time low, and churches are empty, even on Sundays in the city center. This was tested by visiting several churches within the city center. However, it still seems to be fashionable to get married in church in order to enjoy the traditional atmosphere.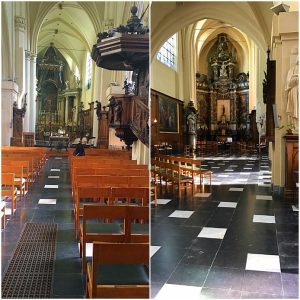 1.5 Language
Due to the wide cultural diversity, there are three official languages in Belgium, namely French, German and Dutch. All street, shop and restaurant signs are written both in French and Dutch in Brussels. However, outside the capital the signs are only in one language, depending on the region either in French or Dutch.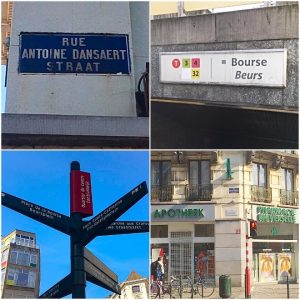 1.6 Conclusion
After having investigated different layers of Brussels' culture, the group was able to get to know the differences which exist. Hence, stereotypes and prejudices were transformed into experiences and a deeper understanding of the facets of such a multicultural city were developed. This experience allowed the group to apply the concept of contextual intelligence through experimenting with different aforementioned aspects.