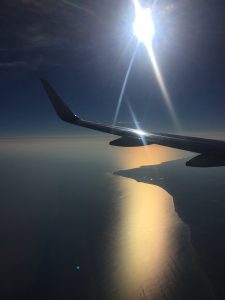 After arriving from all over the world we enjoyed a delicious apero and a warming welcome from our organisators.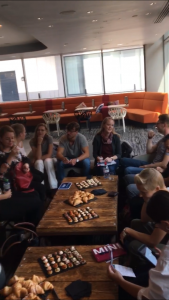 Our first visit out of five upcoming destinations in London was at the Departement of Health & Social Care. We enjoyed our reunion a little too much so we had to rush to the underground. So we decided to brief the class in a typical british environment – the underground station (Mind the Gap!)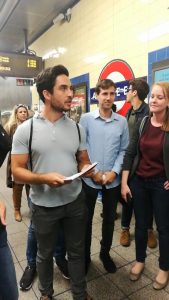 After we made it on time Jason Yiannikkou and Jonathan Walden introduced us to the quite complicated structure of the British Healthcare System. After giving us an overview, they talked about current issues like the influence of demographic changes, increasing costs and the newly developed expectations of the English society.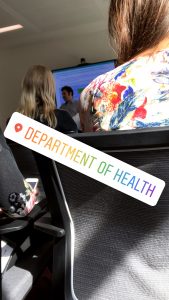 We were astonished to hear that the annual healthcare costs only increased by 1 %, while Switzerland faces 4 % every year. Furthermore Jonathan Walden talked about the increasing importance of prevention and finding individual solutions according to the patients' needs. Additionally one of the speakers, told us an interesting anecdote about a new diagnosed diabetes patient and a whipped (which is a well known English dog breed). Since adopting the dog the man had to also engage in more health lifestyle: he had to learn how to cook for dog as well as taking him for long walks. By doing so he slowly introduced health habits to his daily life, which as a result help managed his diabities as well. The silver lining of this story is that NHS could safe resources as well as time by introducing a dog into the life of the man. This shows that even simple change in habits could help patients deal with their diseases.