After 15 days, 6 cities and more than 11,000 km, the SML Emerging Markets Field Trip 2018 officially ended on Saturday evening in Hanoi.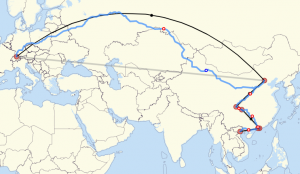 While for some early risers our last day started with a swim in the sea, many took advantage of the rainy weather to enjoy our comfortable rooms on board of the ship to rest a little longer. After a hearty breakfast our boat chugged back through the rain towards the harbor.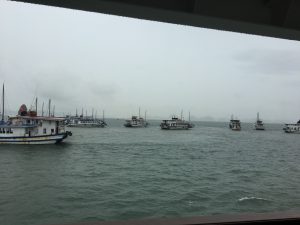 We enjoyed the last moments on the ship before the bus transported us back to Hanoi. Once there, we all signed the banner that accompanied us on our two-week trip through China and Vietnam. After a few final words, we said goodbye to each other and the group split. While some drove directly to the airport, some stayed in Hanoi.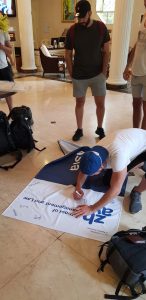 The Emerging Market Field Trip was a complete success. We would like to thank everyone involved for the work and hospitality. The last two weeks have given us a very impressive impression of how exciting and different the culture, the countries and the way one does business in these countries is.