Governments around the globe strive for creating value to their citizens. One avenue that is more than ever pursued in this regard is the digitalization of public services. Digital public service provision promises to enhance efficiency, accessibility, and user experience. Compared to other countries, Estonia has established itself as a frontrunner in this regard and therefore makes the Baltic state an interesting case to learn about public sector digital transformation and eGovernment.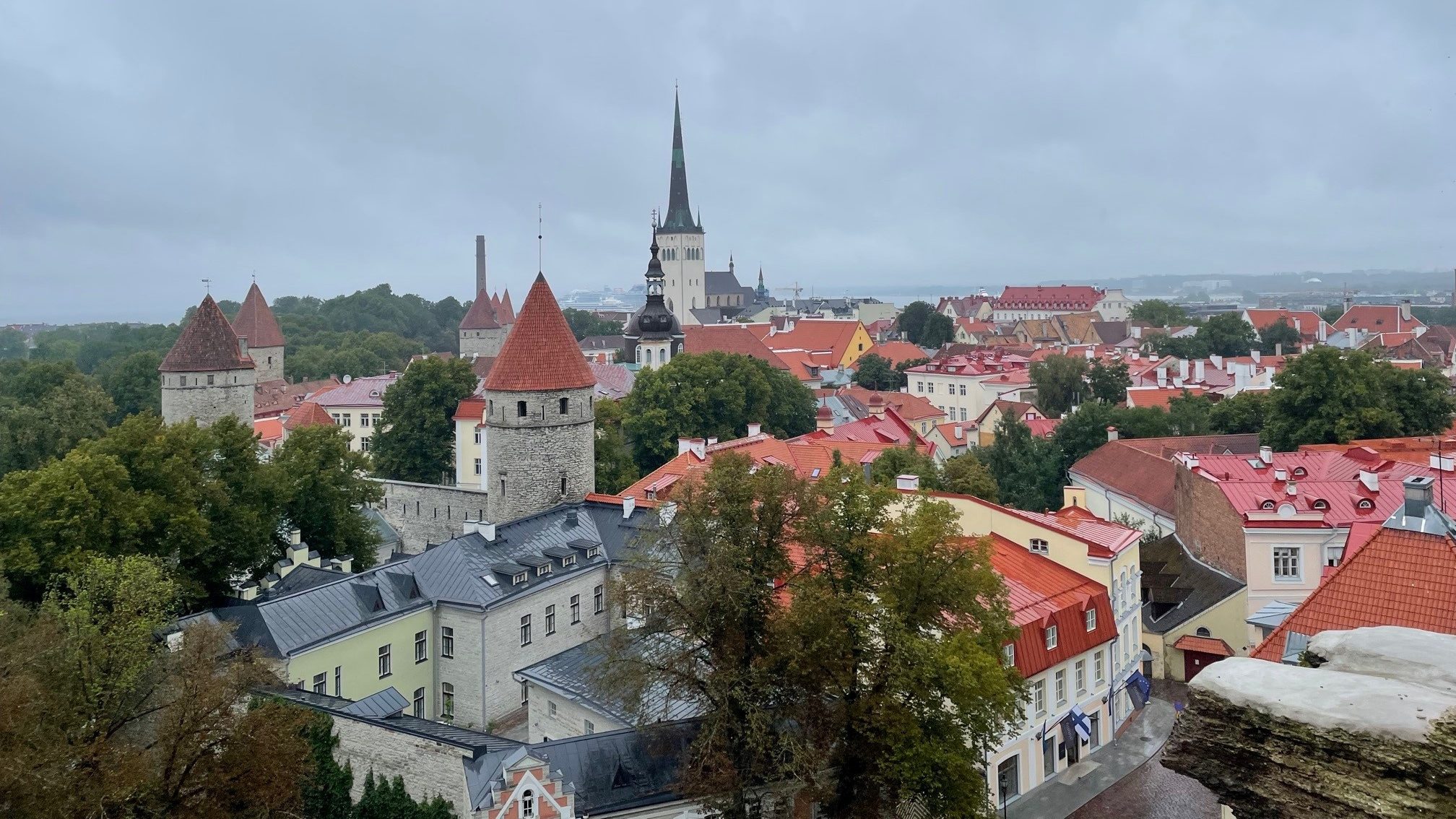 The current cohort of MSc students majoring in Public and Nonprofit Management embarked on a one-week trip to Estonia with the aim of gaining practical insights into public value creation and to explore the success factors which facilitated Estonia's far reaching and successful digital transformation.
The study trip was kicked-off with a guided walk through Tallinn's old city, which however turned almost into a survival training, as we experienced heavy rain. Nevertheless, we learned a lot about Estonia's heritage. As a former member of the Soviet Union, Estonia adopted its current state and governance structure only in 1991 when it gained independence. Building a new public administration system from scratch without being held back from legacies is said to have facilitated its whole transformation process to the digital state for which it is well known for today.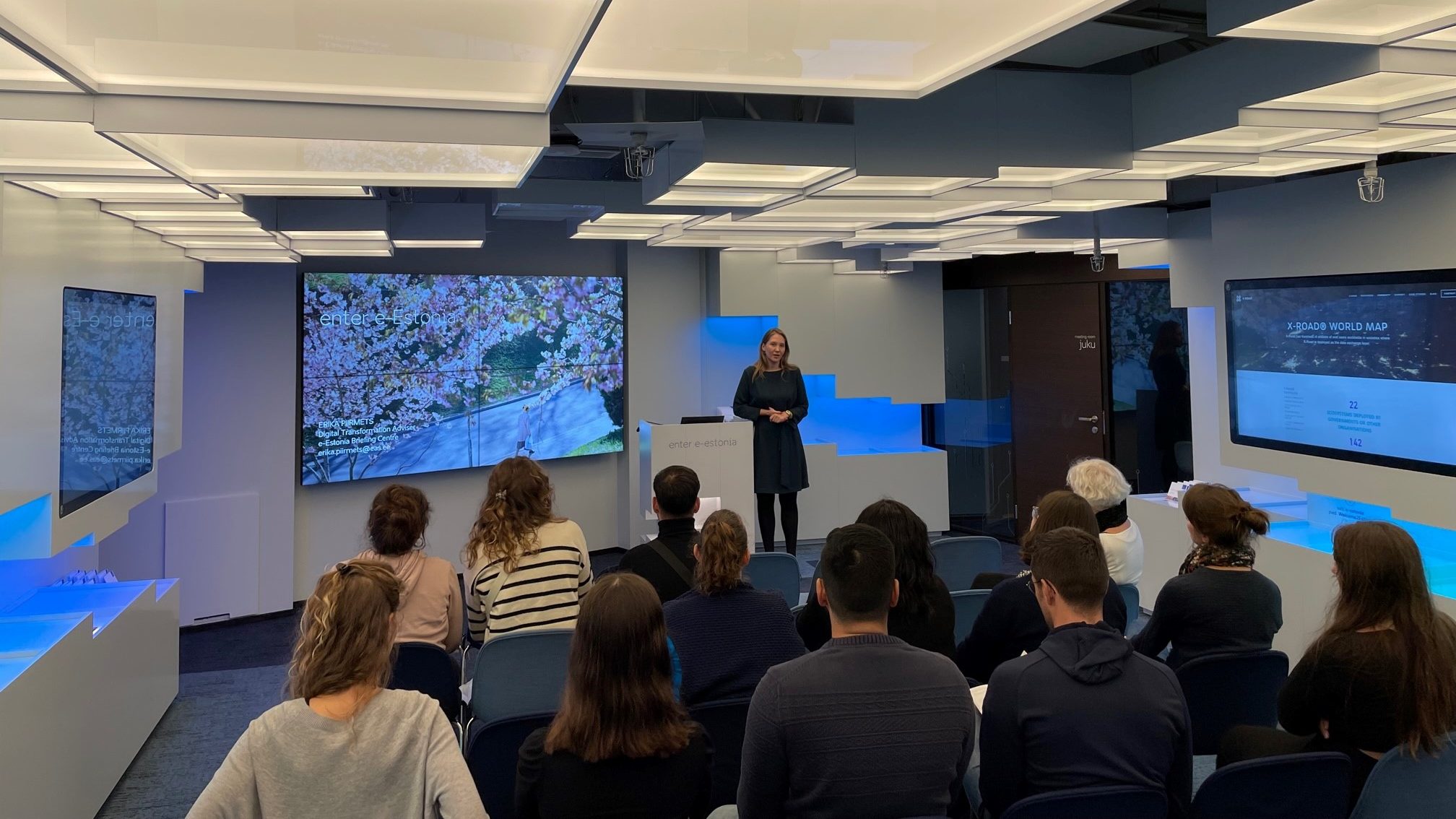 From issuing new identity cards to digital public service provision
How the digital state looks like and what is possible in terms of digital public service provision was showcased to us in the afternoon when we visited the e-Estonia briefing centre. We learned that, as of today, almost all public services are available to citizens online except getting divorced. All sorts of public services are available on one single online platform to which citizens can sign in with their electronic identity / eID. The eID is considered as the cornerstone of Estonia's eGovernment, since the country's digital transformation path started with the distribution of new ID cards in 2002. These new ID cards were equipped with an electronic component. Since every citizen needs to posses an identity card, the introduction and distribution of the new ID-card automatically allocated an electronic ID to every citizen.
Private sector actors such as banks and telecommunication providers soon integrated the eID into their business liaisons as it also met one of their needs to make client identification easier. With this the electronic component of the ID card became useful beyond government applications and the society got used to it quickly.
Behavioural change and acceptance of digital solutions
Following our host at the e-Estonia briefing centre, Erika Piirmets, "Digital transformation is always first a human transformation in the sense of behavioural change" – people need to be convinced that bureaucratic encounters that have been done analogously for years (e.g., tax declaration) could also be done digitally without any compromises to the quality. Trust of citizens is a key condition to change their behaviour. In this regard the storage of personal data by the government could lead to the perception of government being the intrusive, all-seeing "big brother". To avoid such a misperception and trust issues, Estonia makes it transparent to citizens what the government knows about them. Estonia's eGovernment platform therefore accomodates a data-tracker function, which allows citizens to see when and why (purpose) which information has been used by which entity. This establishes far-reaching transparency about the use of personal data and arguably is one of the key factors that mitigated trust issues and that contributed to Estonia's digital transformation and the use of its eGovernment services.
Within this week we will likely learn about other key success factors and innovations that contribute to the value that the Estonian government provides to its citizens.
The MSc students majoring in Public and Nonprofit Management will take over this blog and document the week!
You can find all blog posts from our trip to Estonia under the following permanent link: https://blog.zhaw.ch/sml-international/category/msc-pnp-study-trips/msc-pnp-study-trip-estonia-2023/