Dear Blog readers from all around the world 🌍
Big, Bigger, Chongqing!
Chongqing is the world's largest municipality, with a population of about 30 million people, is surely enough to make anyone sit up and take notice.
Everything about Chongqing is hot and spicy: the weather, the people and most notably, the cuisine. The city of Chongqing is not a vast boundless plain, but rather a unique landscape set in mountains and rivers. You can see a light rail passing through a building, experiance a cable car ride across the Yangtze River, and watch a mystical mirage upon the mist and clouds. One thing is for sure, nothing is usual here.
In the morning the delegation of the students had the opportunity to visit the Swiss China Center (SCC). SCC is a non-profit organization established in 2016 in Mainland
China, Hong Kong, London, and Switzerland. It was founded by a diverse group of Swiss and Chinese entrepreneurs with the main objective of providing a dynamic platform for business and cultural exchange between the two countries. SCC can be seen as the gateway between China and Switzerland!
After highly interesting presentations from both side, SCC and Mr. Braun (ZHAW), a lively discussion started. Topics like the trade war between China and US or the free trade agreement with Switzerland were on the list.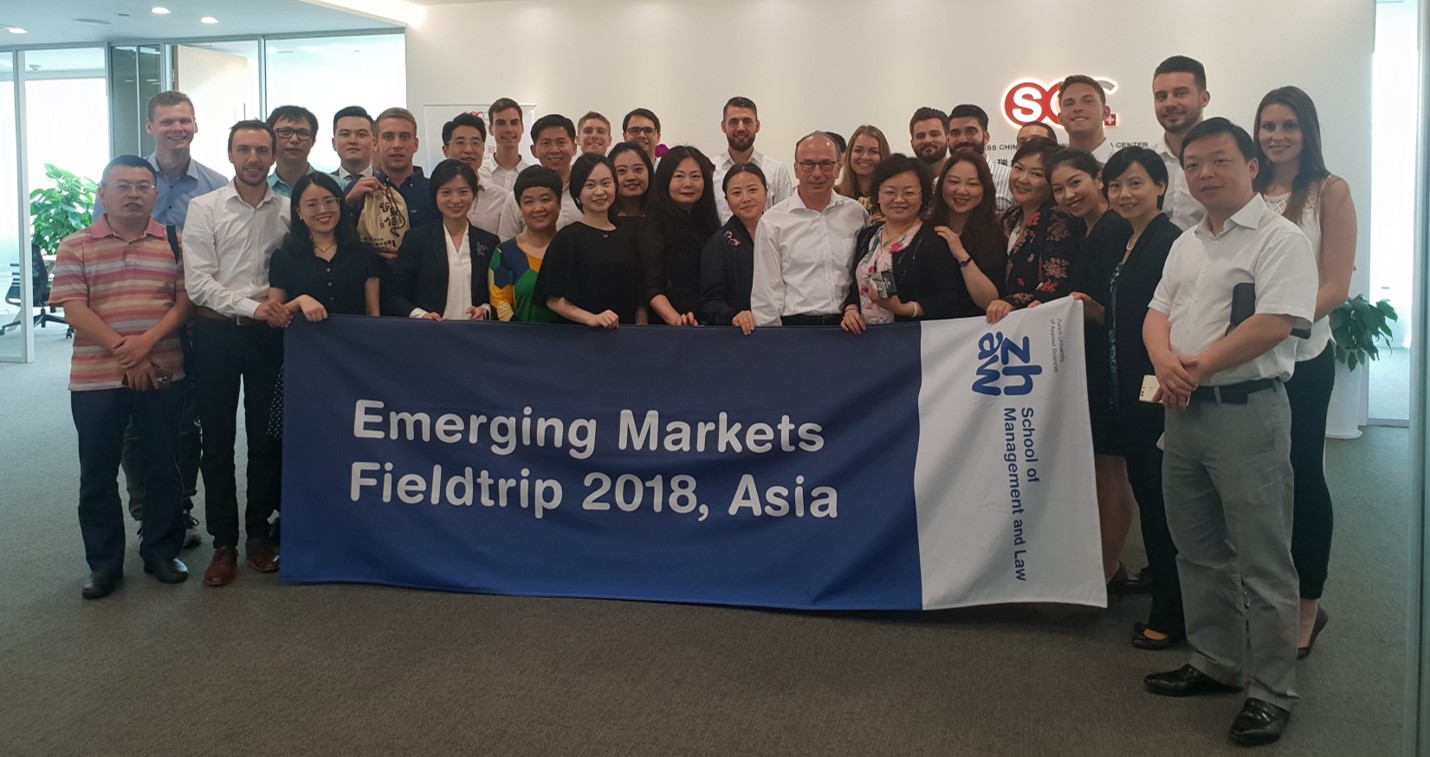 After the mandatory photo session the time has come to say goodbye to SCC and Chongqing. Next destination ✈ Hong Kong!
Arrived in Hong Kong we noticed the difference to "real" China heavily. Finally we were able to communicate with the people in English again. Ordering food in a restaurant was not a challenge anymore.
We are looking forward to our free day in Hong Kong tomorrow!