We all knew we're going to have a long day with two company visits and a dinner. So we met at 7 o'clock at the hotel lobby to embark our shuttle bus for a two hours trip. The first 30 minutes Mr. Braun shared some very interesting facts about our next stop: Autoneum.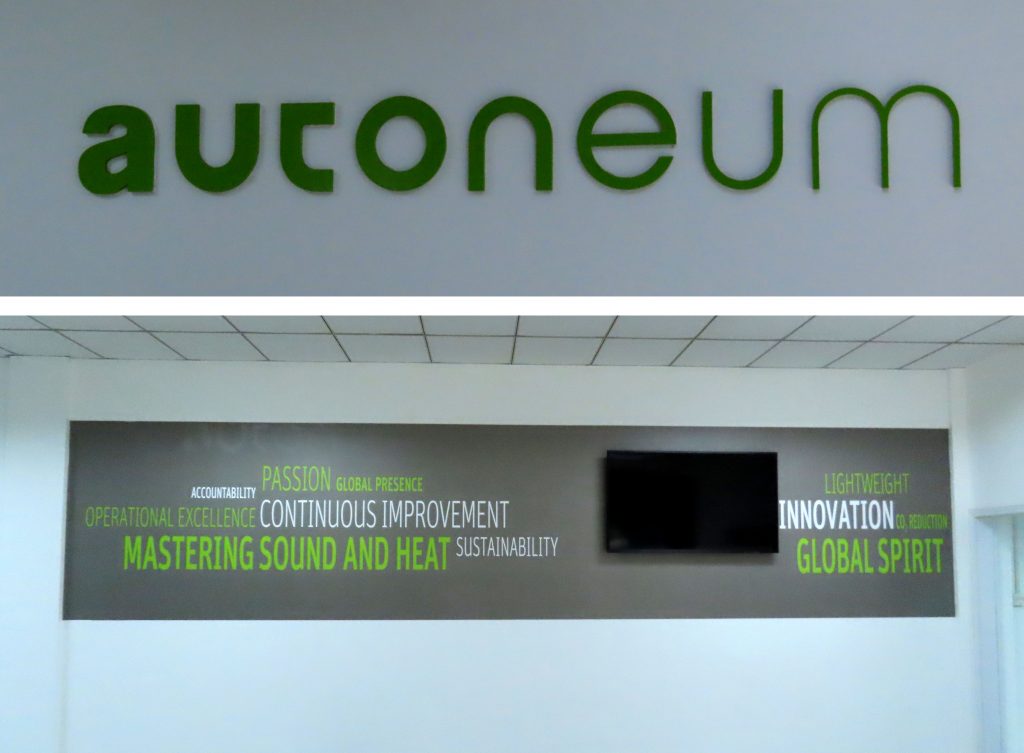 At Autoneum the General Manager of Autoneum Chongqing, Mr. Liu Zhisheng, introduced us to the business and their high expansion in Asia with exports even to Africa. They are specialiced in heat and sound isolation for various customers in the car industry. Autoneum proudly presented their certificates for eco-friendly production with high recycling percentage and also quality certifications awarded by their customers.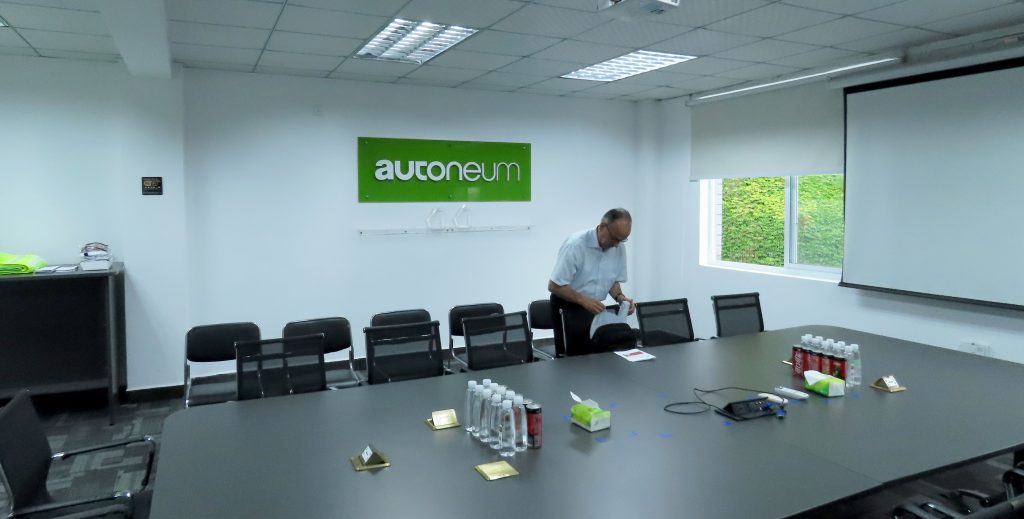 As soon as the presentation ended, we got safety gear, which included safety goggles, high visibility vest and a pair of safety shoes. Safety measures are very important and they stated that they had no accidents the last 3 to 4 years (except one incident this year).
For the tour, we were splitted into two groups to walk around the production facility. It was highly interesting, because all the machines were in use and the processes were demonstrated to us.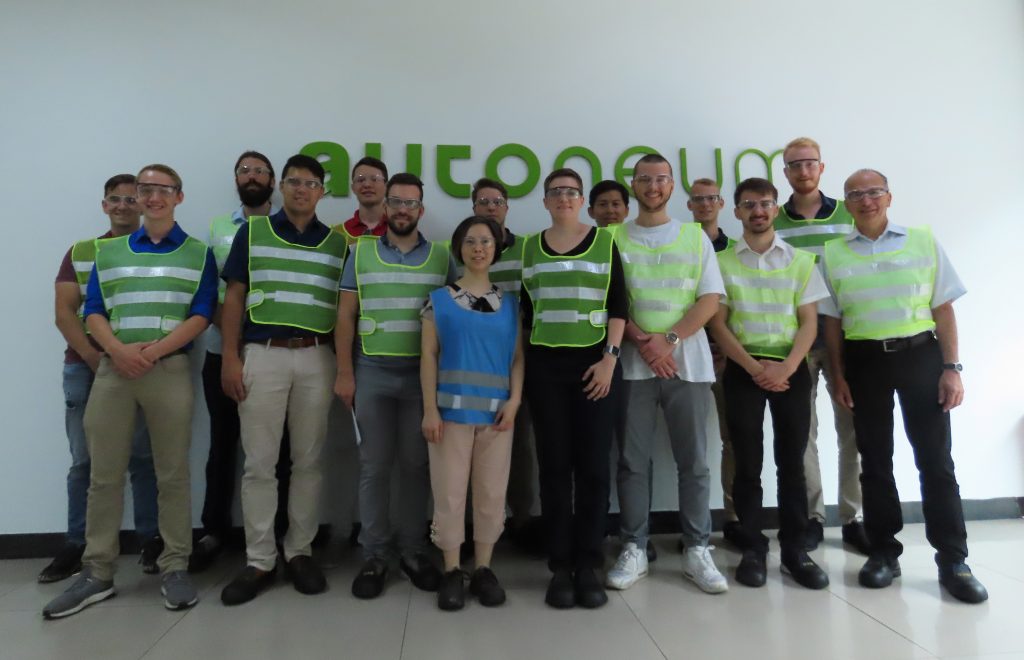 After the first company visit everybody was hungry. Again our host, Ms. Wei Xia, told us a fine restaurant which was perfect to eat in a group. It was very delicious and a real experience with some chinese specialties.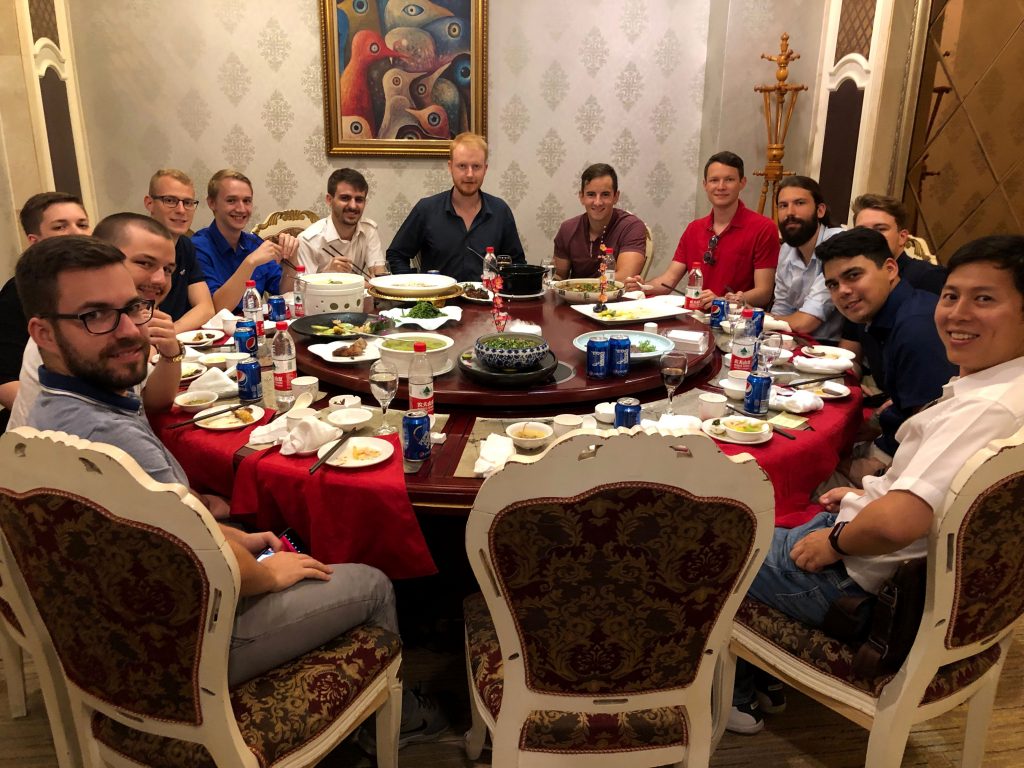 Our second visit was the ABB Transformer in Chongqing. At ABB Mr. Frank Eggmann, Swiss Consul General, and the Swiss Economic Officer, Ms. Jasmine, joined us.
After video of safety the newly selected head of ABB transformers presented us their business and biggest projects f.e. the contribution of twelve big transformers for the "Three Gorges Dam". After second changing into safety clothing (with helmet) we started our tour through the ABB production facility.
Frank Eggmann was so kind to answer any of our questions regarding China. For that we organised a conference room in our hotel and had a lovely and highly interessting discussion. And so togheter with Mr. Frank Eggmann and Jasmine we proeeded to a delicous "Hot Pot Meal".
We would like to sincerely thank Mr. Frank Eggmann for his time and his contribution to our experience in China.