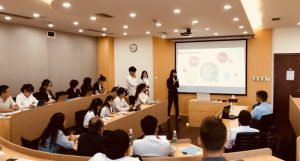 After the breakfast our group left the hotel and headed to the SWUFE University to meet up with some bachelor students. Both parties held some presentations and discussed the different perspectives which our two countries have when it comes to doing local business. Our visit at the SWUFE University ended with a delicious meal before we hoped on our bus again and drove to the Chengdu Research Base of Giant Panda Breeding.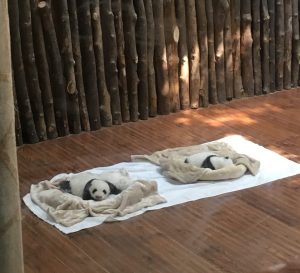 Despite the high temperature and humidity we enjoyed our guided tour through the park, where we could see and learn facts about these jolly animals.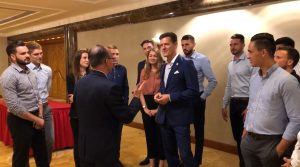 Back at the Hotel we quickley refresehed ourselfs and then set out for the presentation of the Business Confidence Survey 2018, organised by the european business chamber. It was held just 10 minutes down the road from our hotel. The presentation of the survey, which examines how foreign companies are feeling about their situation in the region of south west China, gave some really interesting insights in the challenges these companies are facing while doing business in China.