Like on Sunday, the study trip's main focus of the day was Qatar's educational landscape, embodied by a visit at Qatar university and The World Innovation Summit for Education (WISE) organisation in the morning.
After a hearty breakfast at our hotel, we took the buses to Qatar University, Qatar's national university, where we received a warm welcome by local faculty and students – including a serving of rich Arabic coffee and sweet dates. The faculty members gave us an introduction to the university in general and, especially, its business administration programs. This part was followed by a campus tour by bus, lead by two local students. Following Qatari customs, there was a bus for the male students and a bus for the female students. We later learned that this segregation of men and women also applies for the university's facilities in general, where male and female students are taught in separate areas. We concluded out visit to Qatar University with a group photo before again hopping on our shuttle buses to the next destination.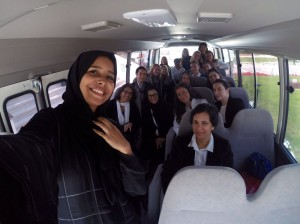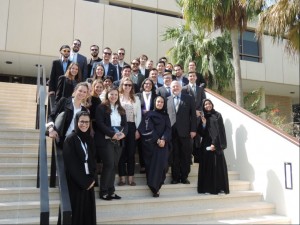 We then returned to the impressive Hamad Bin Khalifa University (HBKU) campus, which we had already visited on Sunday, for a presentation on The World Innovation Summit for Education (WISE) organisation. In a casual and welcoming atmosphere, we learnt that the organisation's overall goal is to foster and support innovation and initiatives aimed at improving education around the globe.
Both out visits to Qatar University and to HBKU made again apparent that Qatar considers education a highly important issue, which is also reflected by the funds that are allocated to both organisations by the government. Education is also embodied in Qatar's National Vision 2030, to "transform Qatar into an advanced society capable of achieving sustainable development".
A rather quick lunch gave us energy for the next event, a visit at Al Jazeera. Representatives from the International Relations Department took all our questions on the network and its importance in a regional and international context. Since this can be considered a "hot topic", it took some time to warm up and gain the confidence needed to go for some more sensitive and critical questions. However, we were surprised about how open and friendly the answers were. Overall, the exchange with Al Jazeera's representatives was a great learning opportunity for us.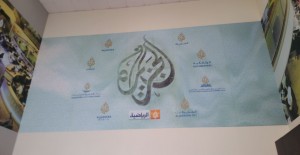 Soon it was time to go back to our hotel in order to get some rest before we would leave for a meeting with the Swiss ambassador to the State of Qatar and the Kingdom of Bahrain and members of the Swiss business community in Qatar. While eating delicious Lebanese food, drinking tea and smoking Shisha, there was plenty of room to ask questions and share our insights with our hosts. This relaxing last program point marked the end of another long and rich day, leading over to other activities which we could pursue for ourselves.