After a more or less flawless journey so far we had 2 minor incidents today.
We arrived at the airport in Ho Chi Minh City on time. The passport check took 1 hour but everybody was connected to the internet via mobile phones which eased the waiting time.
The luggage, which was already put beside the conveyor belt, was already waiting for us. One luggage piece was missing so we searched the remaining belts for it. Without success. Tra Mi was left without luggage and had to get some clothes for the remaining days. (Note: Her luggage finally arrived on Thursday evening)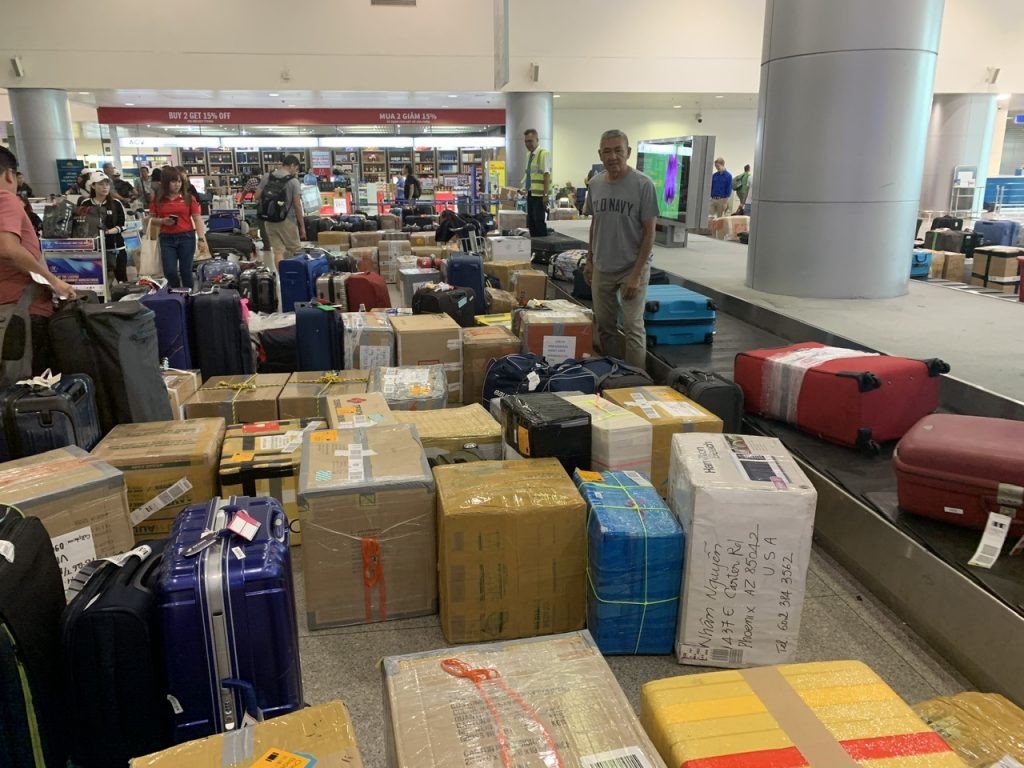 Luckily we had accommodated for some buffer time to mitigate the risk of being late. So we headed on to the bus and made our way to the Shoe factory. We arrived at the location at the agreed time 13:08. Our guide then phoned the company to ask if he was at the correct gate. They sent us somewhere else just to call us again and tell us to come back to that same location where we had been before. After some misunderstandings and 1.5 hours later, stuck in huge traffic we aborted the mission to visit the factory and instead made our way to the hotel where we arrived at 16:00.
To conclude we can say that we had a very chaotic introduction to Ho Chi Minh City but on the other hand it was interesting to see how Vietnam differs in organising and carrying out things in comparison to China and Hong Kong.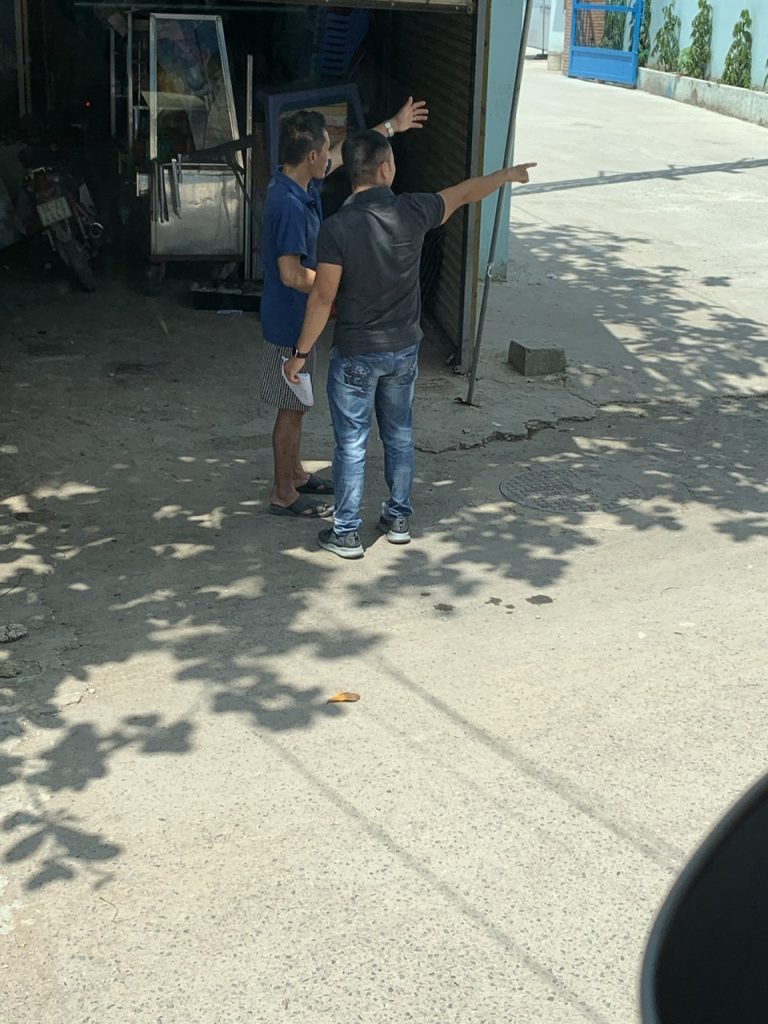 Despite not visiting the factory we then had a bit more free time to explore the city which was also rewarding. The sheer amount of motorcycles that bustle around the city show how chaotic life is here. Yet somehow it seems to be how things work here and no accidents happen.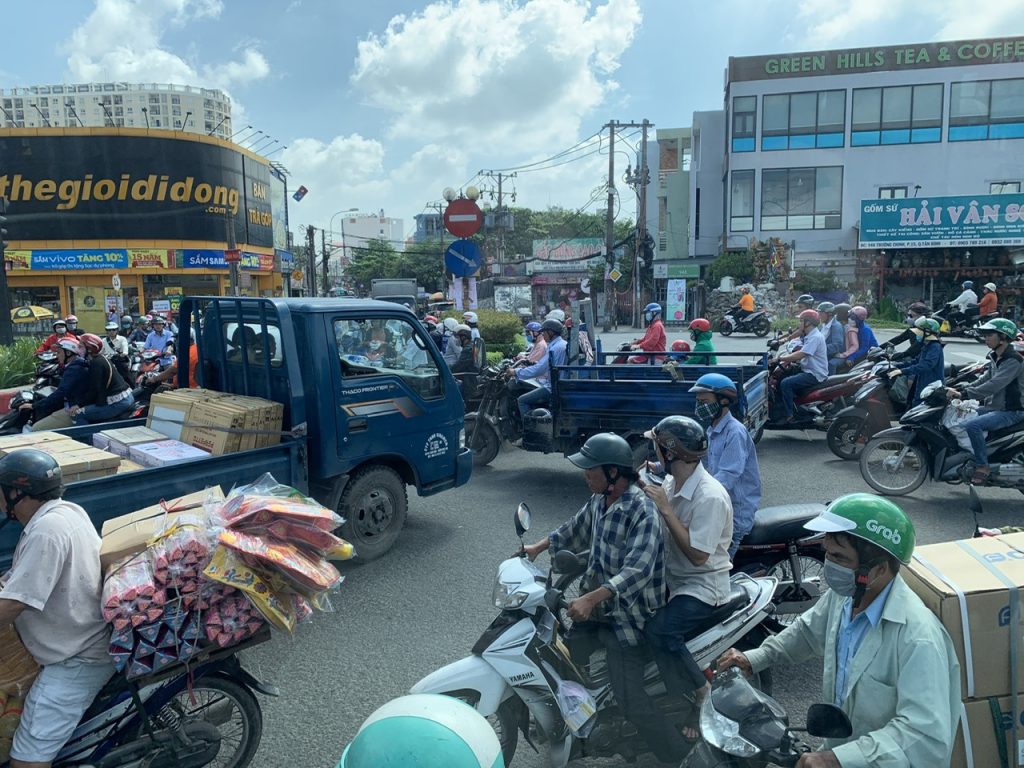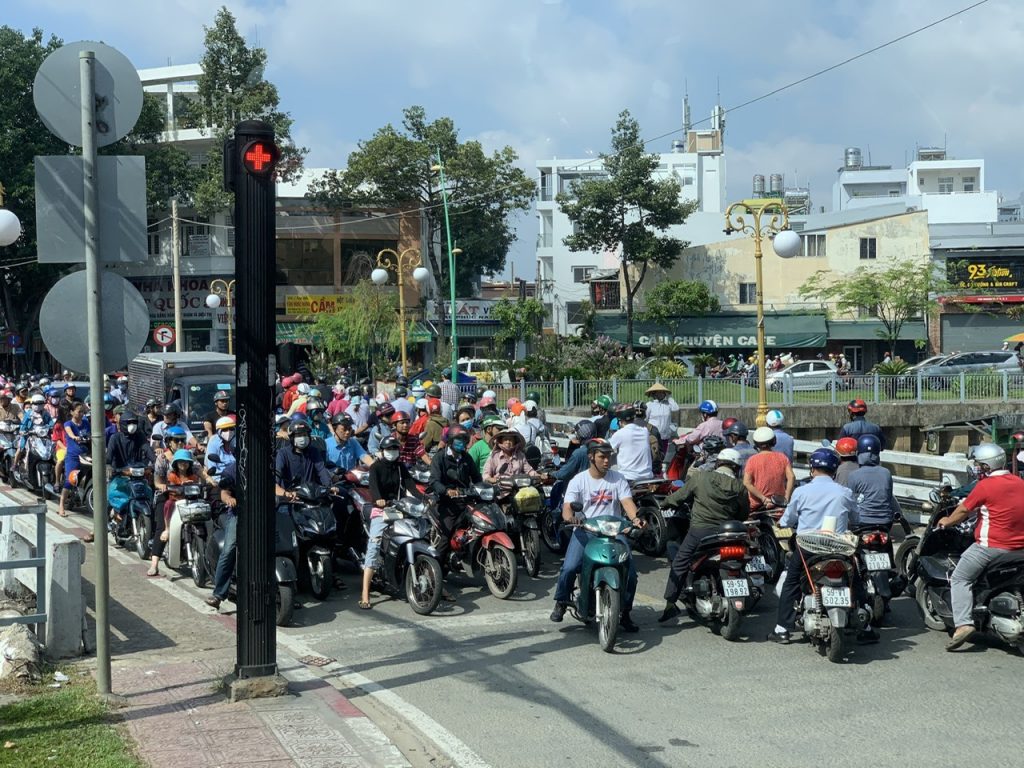 In the evening we met up with Jean Paul Hässig, Chairman of Swiss Business Association in Vietnam who has 30 years experience in Cotton Trade and has been living in Vietnam for 10 years and brought along his coworker Daniele who lives in Vietnam since 2014 (5 years). They gave us a very insightful presentation in the Cotton trade business which was very interesting. They discussed their personal opinion with us about the current trade war between China and the US. After that we went to a local Vietnamese restaurant and ordered various dishes to share. The food was very delicious. Overall we had a relaxing day with a good ending.