Trying to recognize all the relevant contextual factors, when opening up a vegetarian restaurant in Brussels, may be very difficult – if even possible. According to LeVif 5% of the Belgian population is vegetarian and the city of Brussels was considered to be Europe`s Veggie Capital in 2017. Nonetheless, this blog will provide a concise analysis of the vegetarian restaurant market with recommendations based on observations, inquiries, facts, and figures. For the analysis of a successful market entry of a foreign vegetarian restaurant the right positioning, location and main competitors are identified.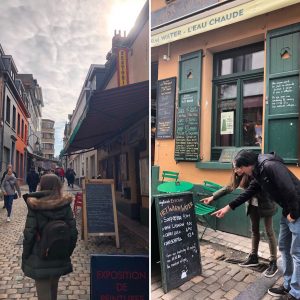 When Ana and Douglas arrived in Brussels, they were overwhelmed by the attributes of the city. The old town with its bricked houses was home to stylish waffle houses, cafes and restaurants with international menus. Ana and Douglas being from Zurich had really good expectations about what the city has to offer in terms of vegetarian food. However, on Saturday night the expectations of our two vegetarian group members were not fulfilled.
Ana and Douglas wanted to find out more about what the European capital can offer in terms of vegetarian food. Our group members approached locals to find out more about this phenomena and gathered interesting cultural insights. Belgium lies on the Atlantic coast of Europe and the consumption of seafood is deeply rooted in the local culture. Dishes such as mussels, meat stews, and different varieties of fish are among the most popular choices.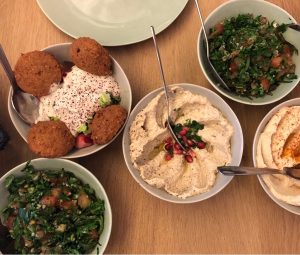 When conducting first-research on the street of Brussels, our vegetarians discovered the famous vegetarian food chain Exki. The chain is represented with 20 stores spread across the whole city. Seasonal and regional products are what make Exkis special attracting not only vegetarian customers but also flexitarians. This creates a highly competitive environment for the town of Brussels.
After having visited different neighborhoods of the Belgian capital, our experts fell in love with the Marolles district.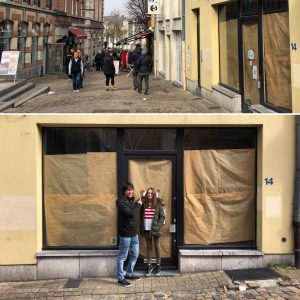 There they could find several vintage stores, street art, and markets just a perfect location for a specialized vegetarian restaurant. At the district, Ana and Douglas wanted to get first-hand insight from local establishment owners. Despite the high competition of Exki, the chain is not represented in the district of Marolles. Furthermore, according to 'Bulletin', a platform for Belgium's international community, the number of vegetarians continues to grow steadily since the last decade.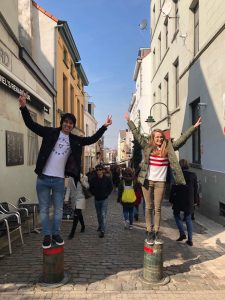 As Brussels is known to be a multicultural city, it is essential to know the customer needs to understand the environment. In this case, the best way to apply and improve contextual intelligence would be to create a partnership with a local business. This way existing knowledge and experience are combined and can help the new businesses to adapt to local cultures. The best recommendation is to collaborate with Veganizer BXL, a local plant-based restaurant consultant. It offers trend-focused, restaurant-specific menu consulting with local insights.
Although Exki represents a very high degree of competition, our veggie experts are happy to have found a perfect location where to set up their vegetarian business in the beautiful area of Marolles.