38% of children worldwide do not complete basic education. Today, Wendy, Livia and Shirin from the NGO Aflatoun gave us an introduction into how their organization fights against that fact and helps children and young adults all over the globe to improve their livelihoods. Aflatoun's methodology follows the «train the trainer» approach: By providing local partner organizations and government institutions with their curricula and services, the NGO aims at giving the beneficiaries a better self-image, promoting their critical thinking, raising awareness about their rights, and fosters their entrepreneurial attitude. In collaboration with partners and stakeholders, Aflatoun adapts their curricula according to local contexts, which allows them to be active in more than 100 countries. Depending on their financial capacity, the organization started to charge their partners for these services and thus considers itself nowadays a social enterprise rather than an NGO. Surprisingly, the great majority of partners did not seem to mind the change of business model and are willing to pay a licence fee for accessing the Aflatoun curricula. The organization acts as a hybrid of an NGO and a private business, which is exemplary for the transformation the world of international development is going through. The traditional way of raising funds solely through donations becomes harder to walk with a rising number of competing organizations entering a stagnant donor market. Modern organization need to find alternative ways to fund their projects if they want to keep up the quality of their work. In the case of Aflatoun, their transformation to a social enterprise comes with high ambitions: In 2020 the organization aims at delivering their programs to 20 million children.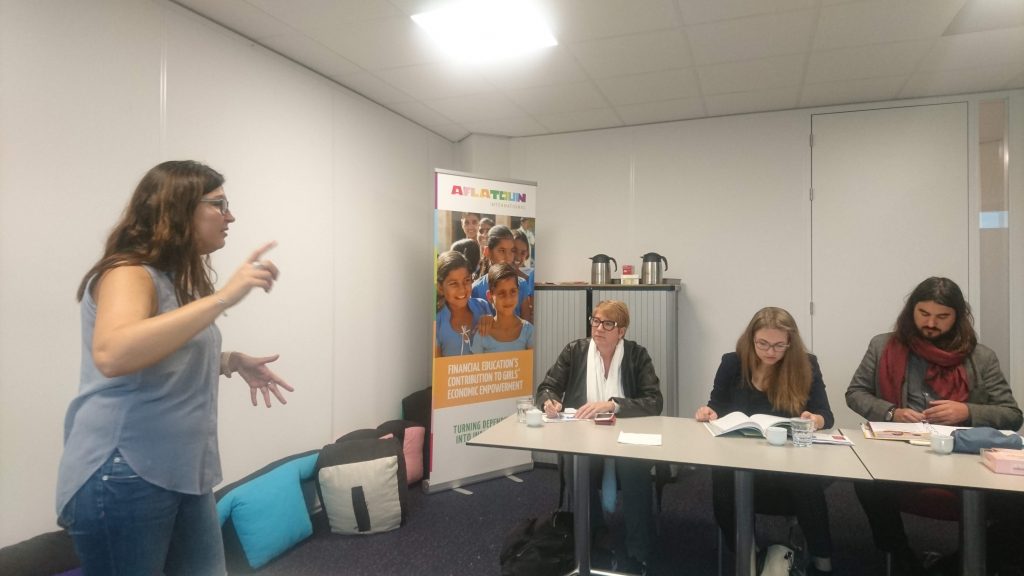 For our second visit of the day, we were welcomed by Marije Poel at the Smart City Academy of the Hogeschool van Amsterdam. The afternoon was insightful: we learnt that our colleague Bettina sneezes every morning after waking up and that the city of Amsterdam is turning its roofs blue-green. Relying on a bottom-up approach, Smart City Amsterdam stimulates small businesses to make the metropolitan area economically, ecologically, and socially future-proof. The Smart City Academy supports these developments in several ways: it develops expertise, connects stakeholders to exchange their knowledge, acts as a portal to other Smart Cities worldwide, and implements education programs in the fields of Smart City. Marije presented three specific Smart City projects, for us to better understand how this buzzword translates to the real Amsterdam. Through the project Resilio, the city wants to encourage citizens and investors to turn their roofs into urban gardens and water storages. In terms of environmental protection and economical use of resources such as energy and water, a lot can be gained. Green-blue roofs save energy by insulating houses and add to the quality of life in the city. In a group exercise, we had the chance to brainstorm about ways to involve citizens in the implementation of this project and business models that can make this approach economically feasible.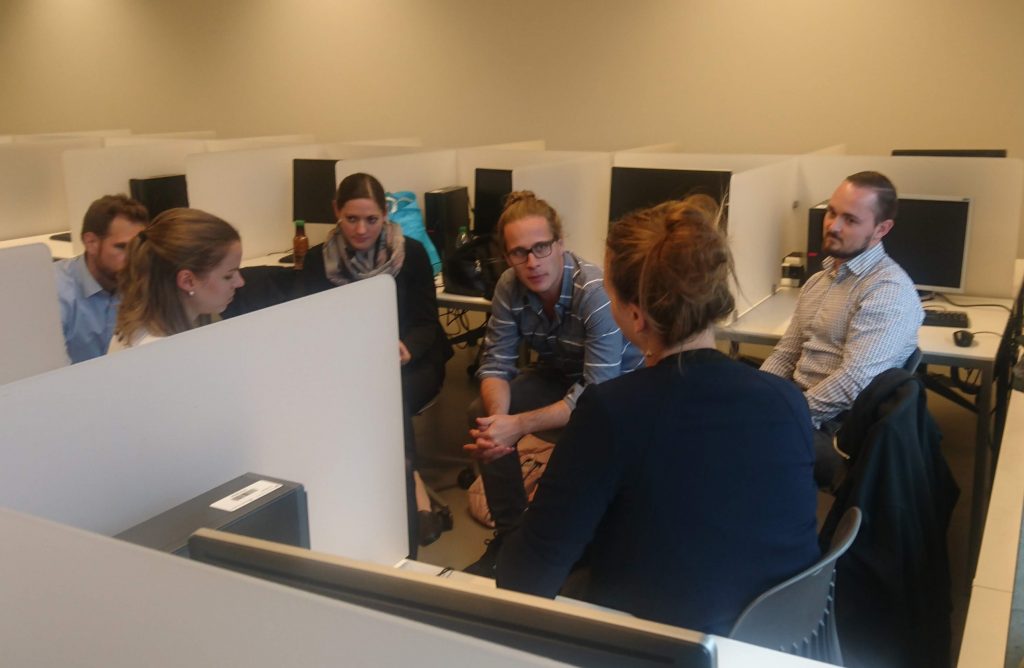 Day 2 marked the end of the Smart City-focus of our study trip. For the remaining 3 days, we are excited to learn about Public Financial Management in the Netherlands and to excursions to Utrecht and Den Haag. Stay tuned!
As representation for the expedition team, Alissa Brenn, Svenja Hofmann and Chantal Menzi