Welcome to "MobINE", a platform for news and research results in the field of transportation and sustainable mobility.
Mobility is a requirement and an engine for the society and economy. Despite of the increasing prices for energy and mobility, the traffic volumes are growing. At the same time the negative consequences of transportation are becoming a significant issue. New, innovative technologies are expected to solve these problems and help adapting to the changing circumstances.
Which developments will take place? What kind of challenges will we be facing in the future? How should we react to these challenges? How do the transport modes and patterns in the future look like? MobINE asks these questions, gives answers, shows perspectives and puts topics up for a discussion.
For the latest news in mobility and transport, follow us on Twitter as well!
Authors:

This is a blog of the team that focuses on sustainable transport systems within the Institute of Sustainable Development (INE in German). INE is part of the School of Engineering at the Zurich University of Applied Sciences. Find below a short description of the authors of this blog.
Dr. Andrea Del Duce (working at INE since October 2017)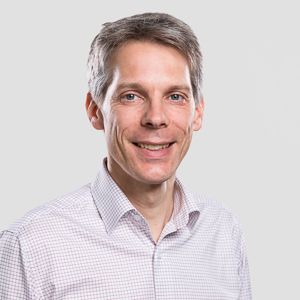 Position: Research associate and deputy head of the Sustainable Transport System team
Background: Sustainability Consultant at Quantis, Zurich, Switzerland
Post-Doc Researcher, Life Cycle Assessment and Modelling Group, Empa, Dübendorf, Switzerland
Ph.D. in Electronic Engineering, University College London, UK
Laurea degree (MSc equivalent) in Electronic Engineering, Politecnico di Torino, Italy
Fields of activity:
• Sustainable Mobility
• Life Cycle Assessment
Raphael Hörler (working at INE since October 2017)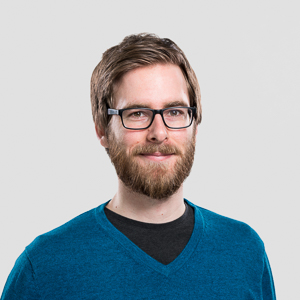 Position: Research assistant
Background: Master ETHZ in Environmental Science (Environmental Systems and Policy)
Fields of activity:
• Sustainable transportation systems
• System Dynamics Modelling
• Statistical Analyses
• Gamification Approaches
Thomas Trachsel (working at INE since September 2017)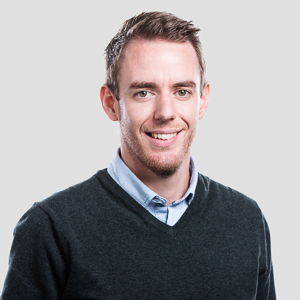 Position: Research assistant
Background: MSc in Geography, University of Bern, Switzerland
Fields of activity:
• Sustainable Mobility
• Future Transport Technologies
• Qualitative Methods
Former Authors:
Dr. Merja Hoppe (working at INE until December 2018)
Position: Senior researcher leading the Sustainable Transport System team
Background: Senior Economist at Credit Suisse, Zurich, Switzerland
Ph.D. field of Economic Geography at Philipps-University Marburg, Germany
Diploma in Geography, Meteorology and Communication Studies at Johannes Gutenberg-University Mainz, Germany
Fields of activity:
• Sustainable mobility, transportation systems and technology
• Regional economic competitiveness and development
• Context analysis and future research
Helene Schmelzer (working at INE until August 2018)
Position: Research associate
Background: Diploma in International Business Administration, Eberhard-Karls University Tübingen, Germany
Fields of activity:
• Urban logistics
• Sustainable transportation systems
Fabian Härri (working at INE until July 2018)
Position: Research associate
Background: BSc Transportation Systems, ZHAW, Winterthur; MSc European Railway systems, FH Erfurt, FH St. Pölten, ZHAW
Fields of activity:
• Sustainable transportation systems
• Modern commuting behaviour
• Social, economic and environmental analysis
Tobias Michl (working at INE until September 2017)
Position: Research assistant
Background: Diploma in Geography, University of Augsburg, Germany
Fields of activity:
• Socio-economic analysis
• Sustainability transitions
• Social networks
Martin Winter (working at INE until September 2015)

Position: Research assistant
Background: Diploma in Geography, Augsburg University, Germany
Fields of activity:
• Social, economic and ecological topics
• Regional & spatial analysis with GIS
• Transport (system) technologies
Jürg Leu

Position: Research assistant
Background: BSc Transportation Systems, ZHAW, Winterthur
Fields of activity:
• Support of the degree programm "Transport systems"
Dr. Alberto Castro Fernández (working at INE until July 2015)

Position: Research associate
Background: PhD at the Vienna University of Technology, Austria
Civil engineering at the Madrid Polytechnic University, Spain
Fields of activity:
• Mobility behaviour
• Accessibility
• Active mobility
Jean-Jacques Keller (working at INE until October 2014)
Position: Research assistant
Background: BSc Business Engineering, ZHAW, Winterthur
Fields of activity:
• Urban logistics
• Sustainable transportation systems
Andreas Christ (working at INE until May 2014)

Position: Research assistant
Background: MSc in Geography, Stuttgart University, Germany
Fields of activity:
• Social, economic and ecological topics
• Regional & spatial analysis with GIS
• Transport (system) technologies
Tiina-Maria Seppänen (working at INE until March 2014)

Position: Research assistant
Background: MSc in Environmental Sciences, Lund University, Sweden
Fields of activity:
• Socio-economic trends and environmental sustainability
• Transport related foresight
• Innovative technologies incl. ICT
• Typo3/Wordpress for dissemination